August Heat and a Sturgeon Moon
Published: Aug. 1, 2023 at 7:16 AM CDT
|
Updated: Aug. 1, 2023 at 12:43 PM CDT
LUBBOCK, Texas (KCBD) - More scorching heat in somewhat muggy air this afternoon. Just enough that a few storms may pop up late today over the western viewing area. Primarily near the state line.
Temperatures will continue to peak well above average, by about five to eight degrees, today and through the weekend. Lubbock's average high this time of year is 94°. The record high temperature for August 1 is 106°, recorded on this date in 1966.
The storm chance mentioned is limited. A few storms are possible late this afternoon and this evening near the New Mexico state line. These storms are likely to be short-lived and few and far between.
A similar pattern is forecast for tomorrow, though storm chances will be even lower. Severe weather is not expected.
Triple-digit highs are expected through the weekend. A slight decrease in the heat is anticipated, briefly, early next week. There's also a slight chance of rain in our Sunday and Sunday night forecast. You can find more detail in the forecast section here on our Weather Page.
This morning was the last with sunrise before 7 AM until next Spring.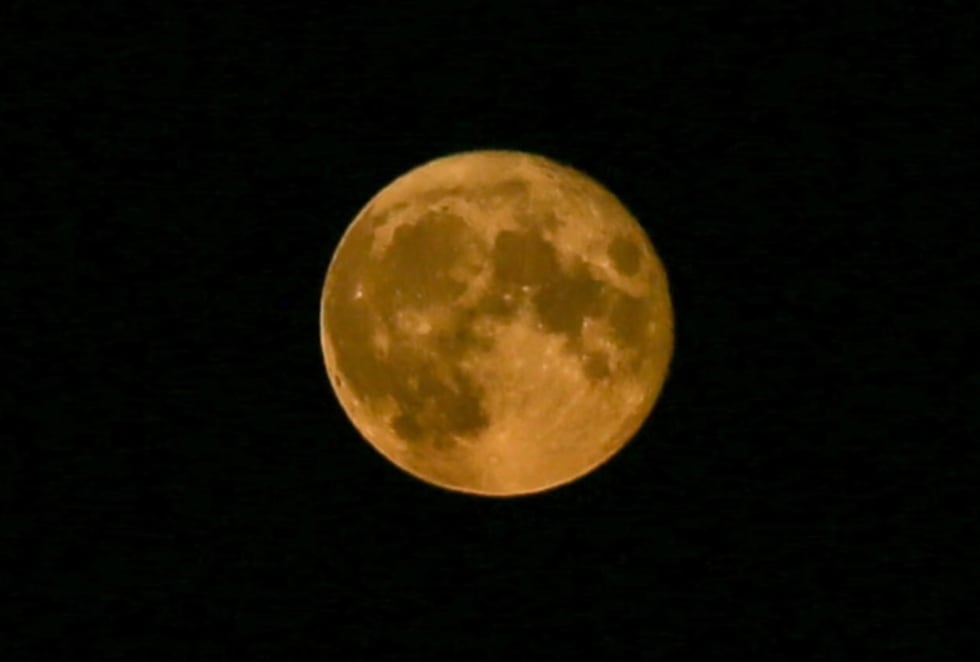 Today, August 1, catch the full Moon rising in the east about 30 minutes after sunset. It was named a "Sturgeon Moon", according to The Farmers' Almanac, by Native Americans in the Great Lakes area who noted sturgeon were plentiful at this time of year.
This full moon is also a "super moon". Not because it has a cape or super powers. Rather, because it is slightly nearer to earth than your "average" moon, so it appears brighter and may appear slightly larger to some people.
Try to catch it around 9:15 or so, about a half hour after sunset, this evening. It should be "super".
This "big and bright" full moon will limit viewing of the Perseids meteor shower. Typically featuring 50 to 100 "shooting stars" per hour, the Perseids' are one of the more reliable meteor showers. The shower, however, doesn't peak until August 12-13.
Don't forget mosquito repellent!
Copyright 2023 KCBD. All rights reserved.