Hobbs murder suspect 'Gramps' arrested after police pursuit, crash and vehicle fire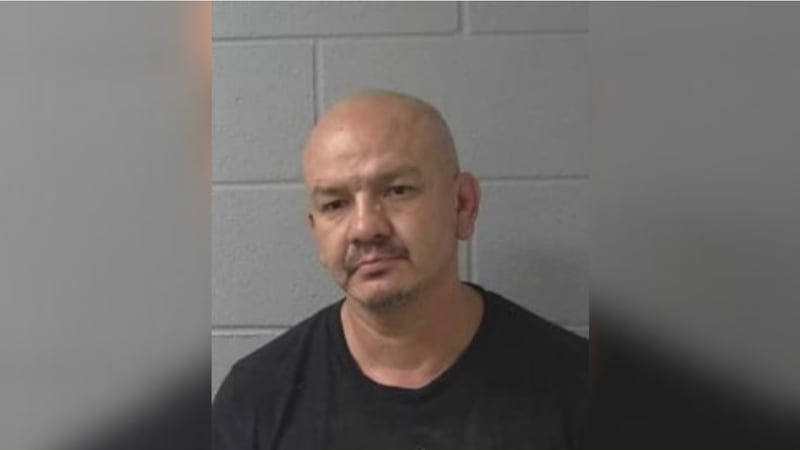 Published: Aug. 1, 2023 at 5:32 PM CDT
HOBBS, New Mexico (KCBD) - A Hobbs man accused of murdering a man earlier this year has been arrested after a police pursuit ended in a crash.
Ricardo Ruiz "Gramps" Leyva, 43, was wanted for shooting 34-year-old Anthony Quiroz, leading to his death.
PREVIOUS COVERAGE: Hobbs police looking for man wanted on murder charge, reward available
On March 24, police were called to the 800 block of South Thorp St. in Hobbs for reports of a shooting. Upon arrival, police found Quiroz "on his knees hunched over a fence." At the time, he was able to speak with officers and told them he had been shot, but did not know where exactly he was injured.
Quiroz was taken to Covenant Health Hobbs Hospital with serious injuries. He was stabilized and airlifted to UMC in Lubbock for further treatment. However, he later died from his injuries.
Authorities in Hobbs then issued a murder warrant for Leyva.
On Monday, over four months after the murder, the Lea County Drug Task Force received a tip on Leyva's location. Investigators found him driving north of Hobbs, according to the Lea County Sheriff's Office. When Leyva noticed the police vehicles, he started speeding away "to avoid capture," resulting in a police chase.
Deputies placed stop sticks--tire-deflation devises--in the path of Leyva's vehicle. Leyva attempted to drive around the stop sticks, but when his vehicle left the roadway, he lost control and crashed into gas meter and a utility pole. The vehicle then caught fire.
Authorities removed both Leyva and his passenger from the burning vehicle. The 43-year-old was then arrested and booked into the Lea County Detention Center.
He is charged with first degree murder and receipt, transportation or possession of a firearm or destructive device by a felon.
Copyright 2023 KCBD. All rights reserved.