South Plains Storm Outlook
Published: Aug. 7, 2023 at 8:38 AM CDT
|
Updated: Aug. 7, 2023 at 12:42 PM CDT
LUBBOCK, Texas (KCBD) - Scattered showers and thunderstorms brought much needed rain to a few locations in the KCBD viewing area overnight and this morning. Another round of storms is expected late today.
The brief change in the overall weather pattern creating this morning's rain and the potential for more late today, also will result in a slight and brief reprieve from triple-digit heat. Here's what I expect.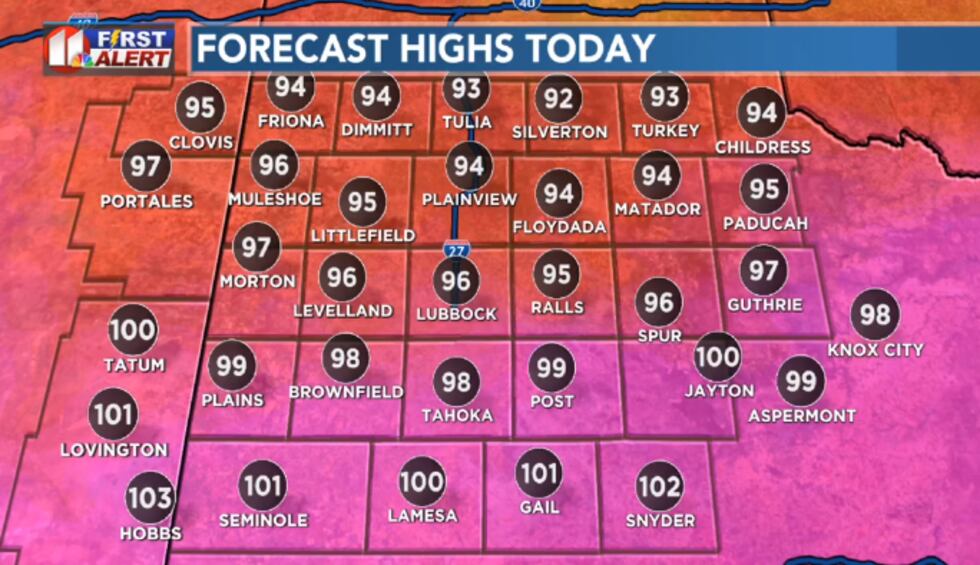 This afternoon will be partly to mostly cloudy, breezy, and not quite so hot. Highs will range from the low and mid-90s in some of our northern communities, to the mid- and upper 90s in the Lubbock area, to highs around 100 degrees in our southern communities.
Isolated thunderstorms are expected late this afternoon near the state line, the western viewing area. Storms will increase in number, coverage, and intensity this evening as they move eastward. Some storms may become marginally severe. The main severe threat will be wind gusts up to around 60 mph. A secondary threat will be hail up to about the size of quarters.
Heavy rainfall is likely to accompany some of the storms. Localized flooding is possible.
Please be weather aware. Watch and listen for watches and warnings which may be issued later today. Take advantage of our free KCBD Weather App. Download or update it in your app or play store.
You can view any severe weather watches and warnings (local or anywhere in Texas or the U.S.), which may be issued, plotted on the Interactive Radar. Access the radar with the bottom right icon. Under the radar menu (three vertical dots in the circle, lower right) activate the Tornado/Severe and Flood icons (under Alerts). Activate Storm Tracks (under Overlays).
Turn on app notifications. If a watch or warning* is issued for your location the app will alert you. Even if it is not running (if you give it permission). Notifications are under Settings in the app menu (three horizontal bars in the upper left).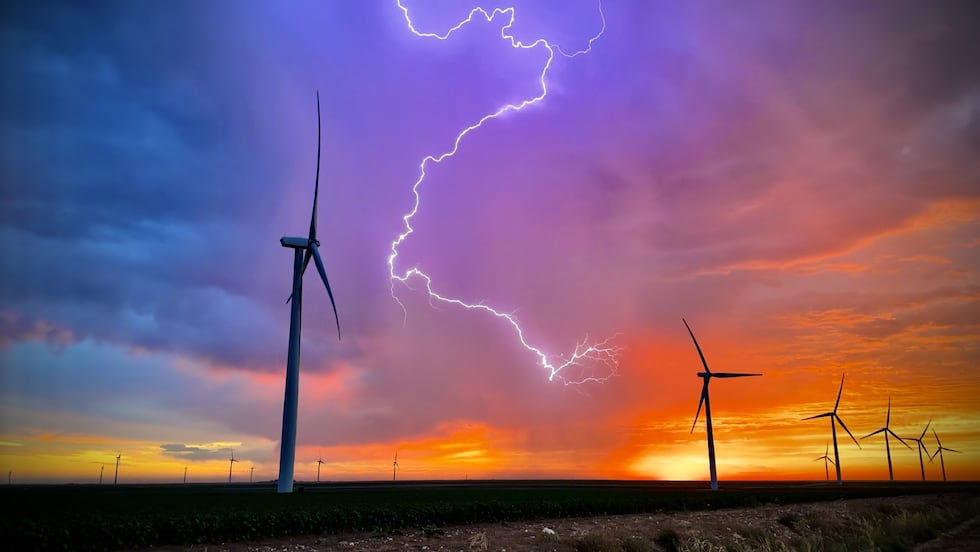 Rain Reports
Rain totals (inches) in and near the KCBD viewing area for the 24 hours ending at 8:40 AM Monday:
0.20 Brownfield
0.09 Anton
0.07 Plains
0.07 Slaton
0.07 Sundown
0.06 Smyer
0.05 Tahoka
0.04 Texline
0.03 Lubbock All Saints
0.03 Lubbock Southeast
0.02 Levelland
0.02 Seminole
0.02 Wolfforth
0.01 Reese Center
Trace Lubbock Airport
Source: West Texas Mesonet and National Weather Service Lubbock
Copyright 2023 KCBD. All rights reserved.