Victim of drunk driving crash still recovering after two years, 10 surgeries
Published: Aug. 8, 2023 at 7:12 PM CDT
LUBBOCK, Texas (KCBD) - A Lubbock man is still on the road to recovery after a 2021 crash turned his life upside down.
Two years ago, Eric Bollinger was an active 41-year-old who owned his own business and financially supported his family. Now, after 10 surgeries, he is confined to a wheelchair. Bollinger shared how one person's careless act changed his life in the blink of an eye.
"I remember laying on the side of the, road face down in the dirt, thinking 'this is probably it, I'm going to die,'" said Bollinger.
It was May 21, 2021, and a typical Friday night for Eric Bollinger. He had just closed up shop, and was heading home to eat dinner with his wife and children.
"I got on my motorcycle, I go the back ways to avoid traffic. I was coming up on 1585, getting close to Tahoka Highway," Bollinger said. "I had a guy pull out in front of me and I smacked into the front end of his truck."
The driver of the truck was David Alvarado, who was charged with intoxicated assault with a motor vehicle causing bodily injury. While Alvarado was being arrested at the scene, EMS was working to keep Bollinger alive.
"They cut all my clothes off, gave me some morphine to help me with the pain, and took me to the hospital," Bollinger said. "I was in the hospital for about a month."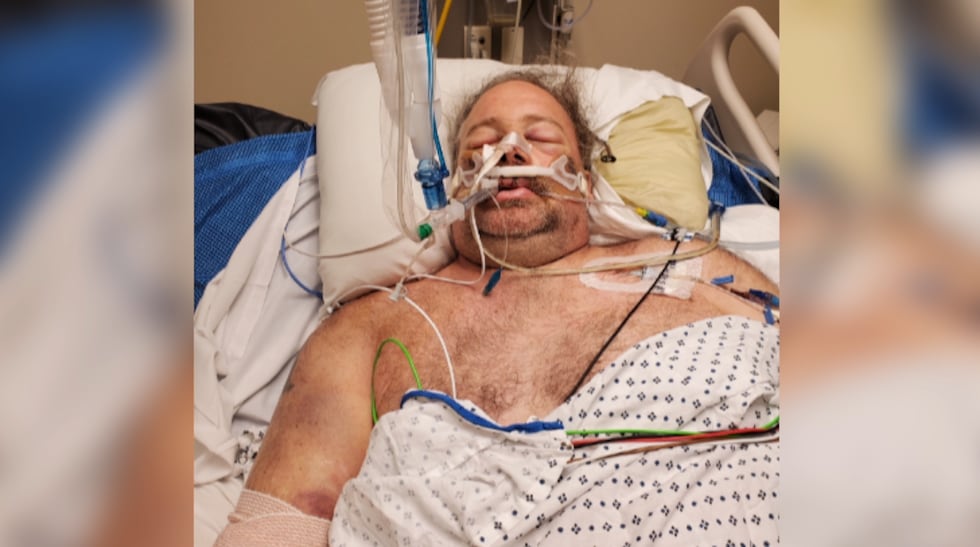 Countless hours of physical therapy and 10 surgeries later, Bollinger is still in a wheelchair today. He said he lost his livelihood and independence in an instant, leaving a lasting impact on his whole family.
"I went from being the provider, taking care of them; now, they have to help me get up, help me in and out of the car, help me get out of my wheelchair," Bollinger said. "I am able to shower by myself now, but there was a time when I wasn't able to shower by myself."
Although Bollinger has made many strides since the day of that crash, he has more surgeries ahead of him. As for Alvarado, he is still awaiting trial.
Bollinger's family has created a GoFundMe to help with medical expenses and continue his journey toward recovery.
Copyright 2023 KCBD. All rights reserved.