Best Buy Lubbock offering TV giveaway to support Howdy's Homemade Ice Cream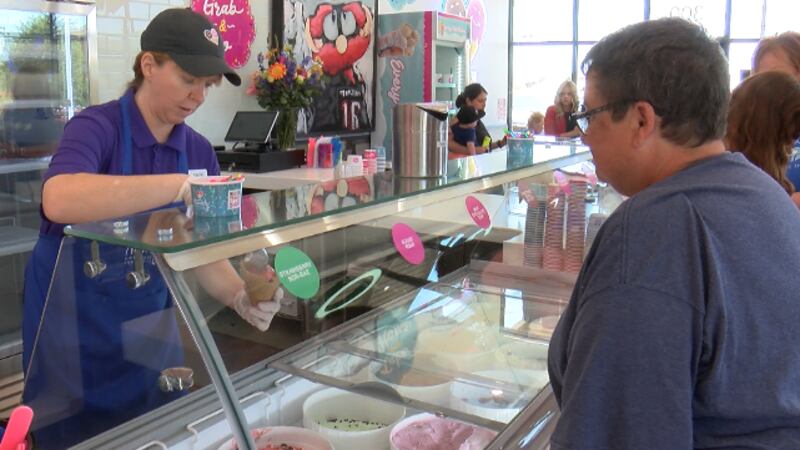 Published: Aug. 18, 2023 at 4:55 PM CDT
LUBBOCK, Texas (KCBD) - Best Buy Lubbock is trying to rally community support for Howdy's Homemade Ice Cream in the West End Shopping Center, 2628 West Loop 289. You can stop by for some ice cream from noon to 9 p.m. Wednesday through Saturday.
Best Buy is offering shoppers who present a Howdy's receipt a chance to win a 50-inch Insignia 4K Fire TV. Be sure to write your name and phone number on the receipt. The raffle drawing will be on Monday.
The Best Buy announcement reminds shoppers that Howdy's is "not just a business," but a "haven of hope" that provides opportunities for employment to people with intellectual and developmental disabilities. But Howdy's is "facing challenges that threaten its mission and impact."
"We can be the difference. Our support isn't just for ice cream; it's for dreams, dignity, and a more inclusive community. Let's show Howdy's some love to ensure that Howdy's continues to be a source of empowerment for some of our most special people."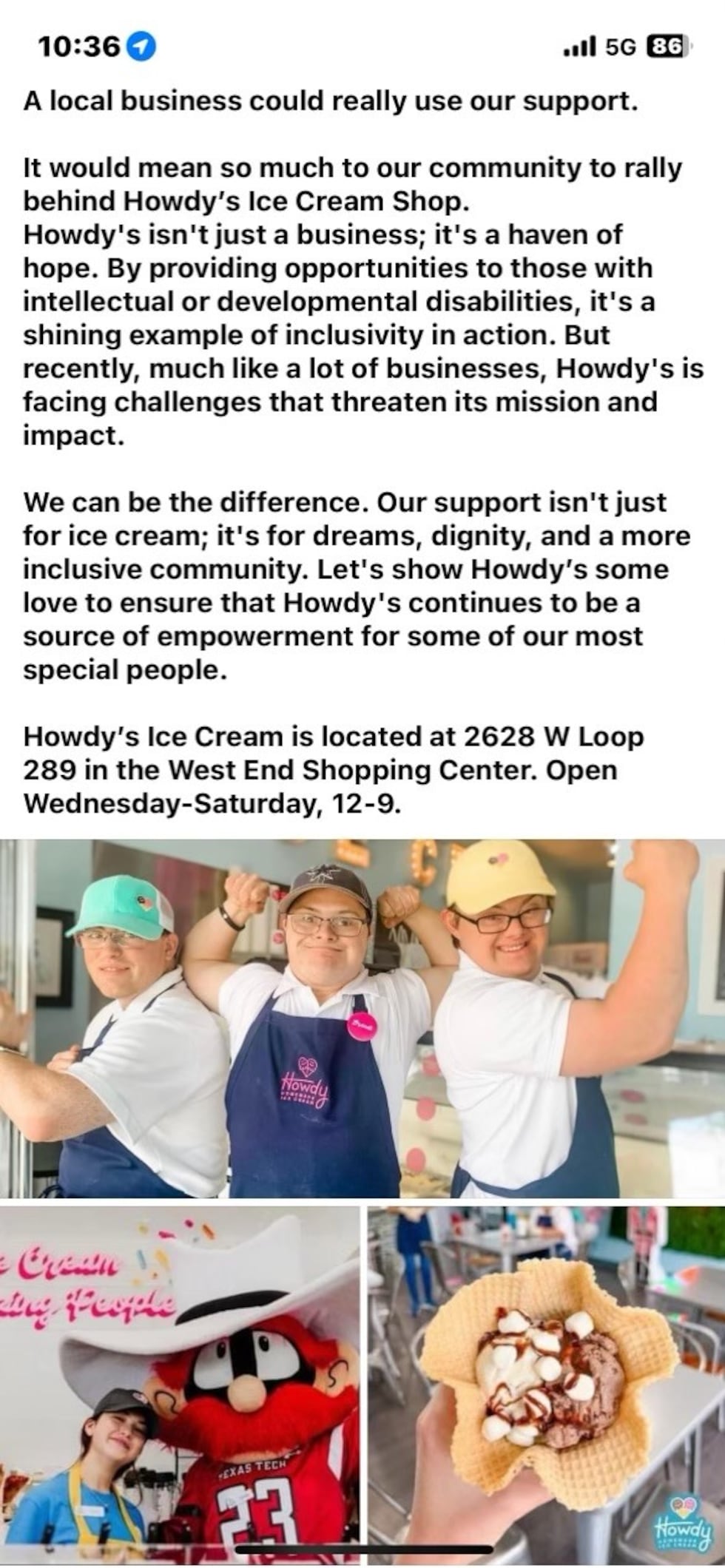 Copyright 2023 KCBD. All rights reserved.