Lubbock police conducting mapping operations Wednesday morning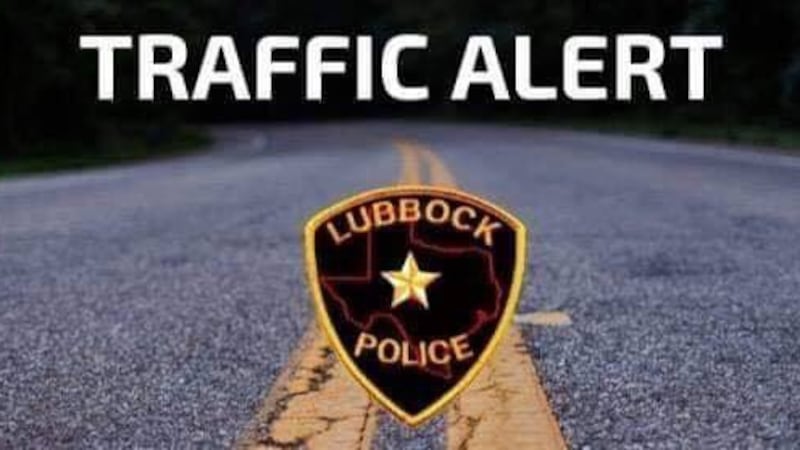 Published: Aug. 22, 2023 at 6:54 PM CDT
LUBBOCK, Texas (PRESS RELEASE) - The Lubbock Police Department's Major Crash Investigation Unit will conduct multiple mapping operations across Lubbock on August 23rd.
These mapping operations are follow-up investigations to three separate vehicle collisions.
The first operation is scheduled to begin at 7:00 a.m. in the 6100 block of Sherman Avenue. This is related to case 23-23178 and should last about 30 minutes. Limited traffic disruption is expected with the first operation.
The second is scheduled to take place around 8:10 a.m. in the 3600 block of North University Avenue. This is related to case 23-23481. Both northbound and southbound lanes will be closed. Southbound lanes will be diverted onto Kent Street, while northbound lanes will be turned around at the entrance to the Lubbock State Supported Living Center. This operation is expected to last about one hour and 15 minutes.
The third operation is expected to begin around 9:45 a.m. at 19th Street and Frankford Avenue. This is related to case 23-23981. All eastbound traffic in the 5800 block of 19th Street will be diverted north at Loop 289. Meanwhile, all westbound traffic will be diverted into the right lane to continue west, or turn north onto Frankford Avenue. In the 1900 block of Frankford Avenue all northbound traffic will be diverted through the Ace Hardware parking lot. In the 1800 block of Frankford Avenue all southbound traffic will be diverted west onto 19th Street.
Notifications of street closures will be sent out via LBK Alerts to the public. Motorists are asked to avoid the above areas during the designated times.
Copyright 2023 KCBD. All rights reserved. The above information was provided by the Lubbock Police Department.