Lubbock NAACP annual Scholarship Dinner
Published: Aug. 25, 2023 at 12:02 PM CDT
|
Updated: Aug. 25, 2023 at 1:06 PM CDT
LUBBOCK, Texas (NEWS RELEASE) - On August 26, 2023, the Lubbock NAACP will be hosting its Annual Scholarship Dinner.
The evening will be a re-affirmation of our belief that DIVERSITY IS INSTRUMENTAL!
The event will be held at the Frazier Alumni Pavilion—2680 Drive of Champions, on Texas Tech Campus.
The reception will begin at 6:00 p.m., and dinner will be served at 7:00 p.m.
Event activities include Live Entertainment, Keynote Speaker, Silent Auction, and Awards Ceremony. Recommended attire is semi-formal or Sunday best.
Tickets, Tables and Ads can be purchased online today by using your PayPal account or a major credit or debit card.
Click here to purchase tickets, sponsorships and/or ads!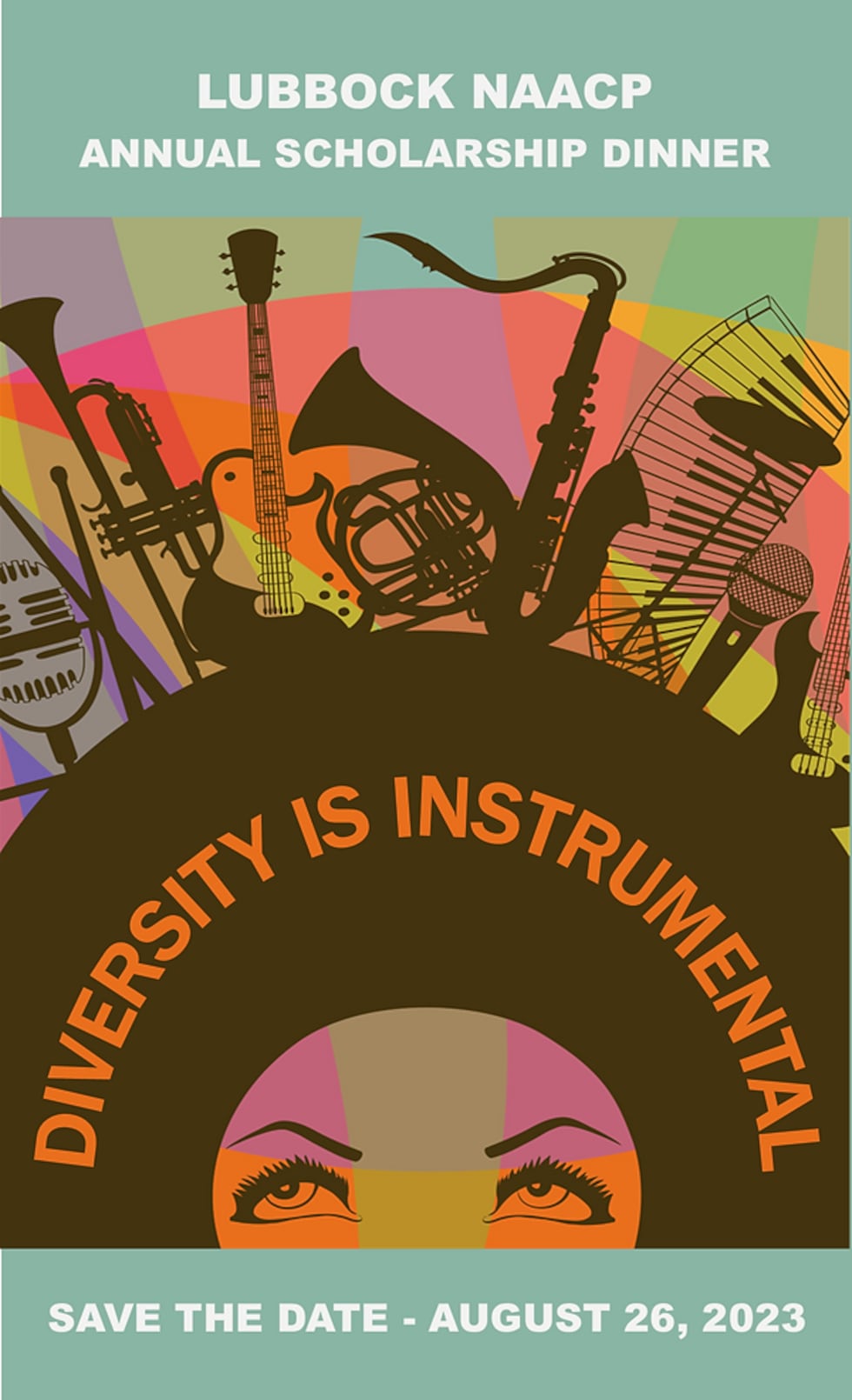 Copyright 2023 KCBD. All rights reserved.