South Plains Rain Outlook
Published: Aug. 28, 2023 at 7:07 AM CDT
|
Updated: Aug. 28, 2023 at 12:49 PM CDT
LUBBOCK, Texas (KCBD) - Scattered thundershowers and rain showers are bringing some much needed rain to the viewing area today. Not all areas, however, will benefit.
The rain will be most prevalent over the western half of the viewing area, and mainly through the morning hours. Spotty storms and showers are likely in the area this afternoon and tonight, but coverage will be hit and miss. Where is does rain, it may come as a downpour. There also may be brief gusty winds near the showers but severe storms are not expected.
As always, if you do hear thunder you should move inside, even if that is just a vehicle. Lightning is occurring near enough that it could strike at or near your location.
Spotty storms may pop up again tomorrow with a few lingering through Tuesday night.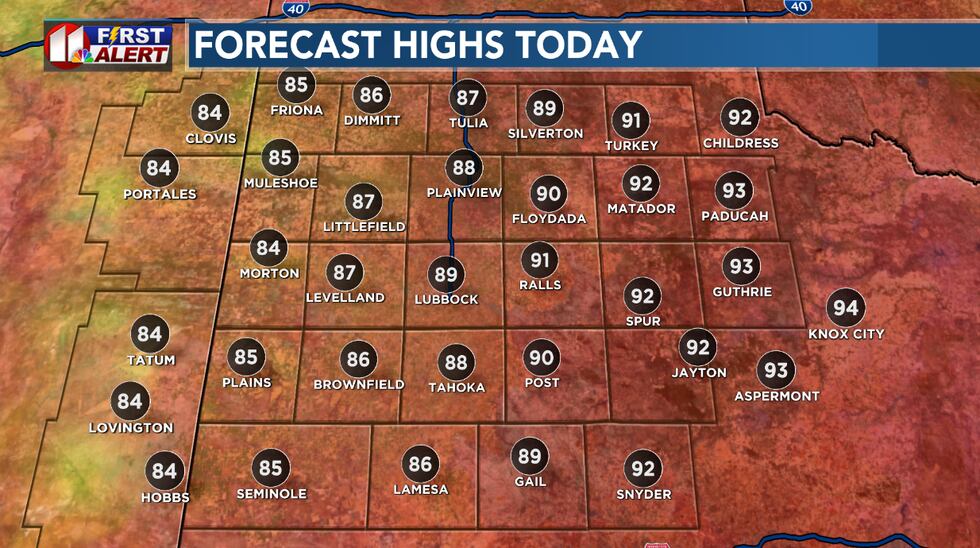 Otherwise, there will be some sunshine this afternoon. That's good in that it may create additional instability and spotty showers and storms. Highs will range from slightly below average in the western viewing area, to near average in the Lubbock area, to slightly above average in the eastern viewing area. Outside of shower activity, winds will be light.
Dry and hot weather dominates the forecast for the rest of the week and the weekend.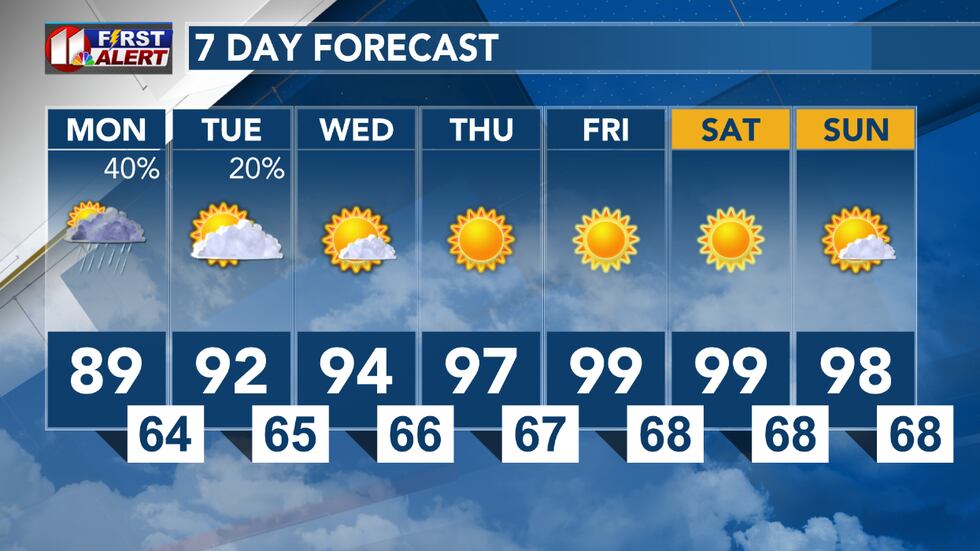 Copyright 2023 KCBD. All rights reserved.