South Plains Late Summer Heat
Published: Aug. 31, 2023 at 7:24 AM CDT
|
Updated: Aug. 31, 2023 at 12:32 PM CDT
LUBBOCK, Texas (KCBD) - Late Summer heat headlines our local forecast through this Labor Day Holiday Weekend.
Today temperatures will peak in the mid- and upper 90s across the KCBD and FOX34 viewing area. It's going to be sunny while winds remain light.
It is going to get hotter. Lubbock area temperatures Friday through Monday, Labor Day, will peak around 100 degrees. Give or take a degree or two. It's going to be sunny, though a few clouds may return Monday afternoon.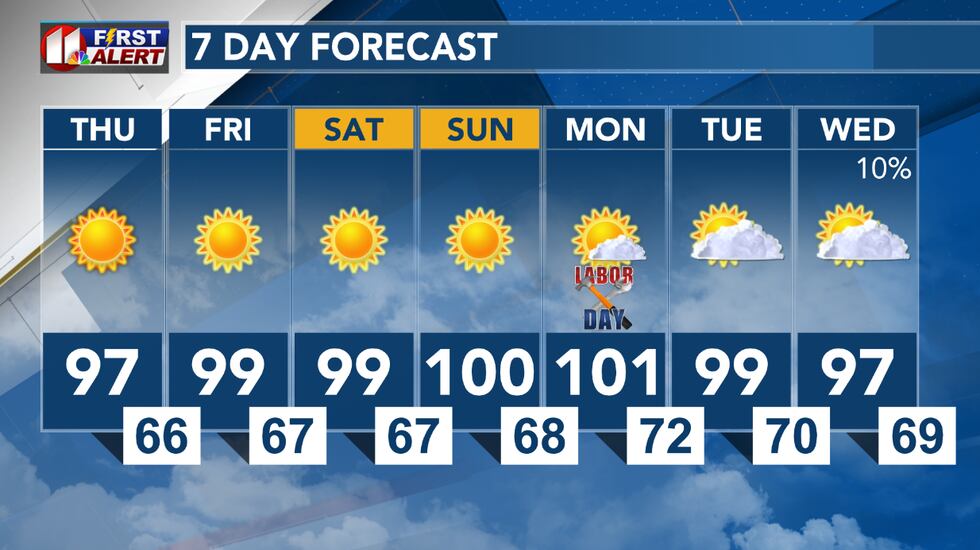 Please keep the tips below in mind as you make your plans and carry out your activities this weekend. If you will be spending time outside, especially around dawn and dusk, remember to use mosquito repellent.
Mornings will continue to be very pleasant. Low temperatures will continue in the 60s around Lubbock.
The holiday weekend will be dry. Our area's next chance of rain is around the middle of next week. At this time, however, I am not optimistic. Hopefully, data in the days ahead will be more supportive.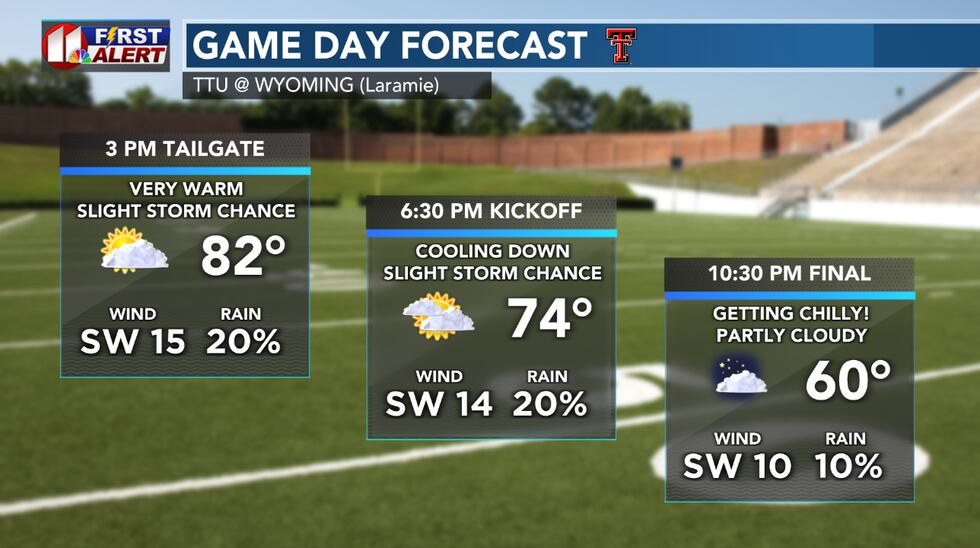 There is a slight chance of thunderstorms in the Laramie, Wyoming, area this Saturday afternoon and evening. I mention this because the Red Raiders will be playing their first game of the season there.
Copyright 2023 KCBD. All rights reserved.