Temps around 100 through Labor Day
Published: Sep. 1, 2023 at 5:43 PM CDT
LUBBOCK, Texas (KCBD) - Another hot day on the South Plains with temperatures around 100 degrees for most of the region.
That heat will continue into the weekend as the next three days indicates afternoon temps between 98 degrees to 102 degrees. The hottest communities will be along and east of the Caprock to the DFW region.
Rain is not in the forecast for the South Plains through Labor Day, but if you're headed to DFW there will be a chance of showers and storms by Sunday and Monday. Otherwise, it's going to be sunny afternoons, dry conditions, light winds and hot over west Texas from Saturday through most of next week.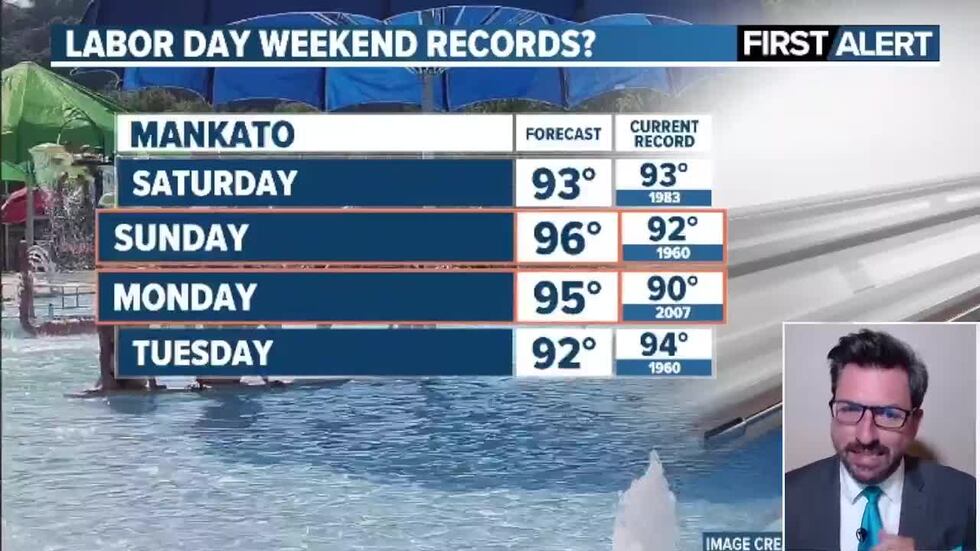 Models do want to bring a slight chance of rain to the Panhandle and northeast South Plains by Wednesday, but the chances appear to be very low.
Copyright 2023 KCBD. All rights reserved.