Triple digits expected again Thursday, Friday
Published: Sep. 6, 2023 at 5:44 PM CDT
LUBBOCK, Texas (KCBD) - A day below 100 degrees for most of the South Plains on Wednesday, as afternoon high remained between 95-98 degrees in most communities.
The relief will be short though as temperatures Thursday and Friday afternoon will climb to 100 degrees or higher over the region. Lubbock and other communities may experience record heat with southwest winds and plenty of sunshine.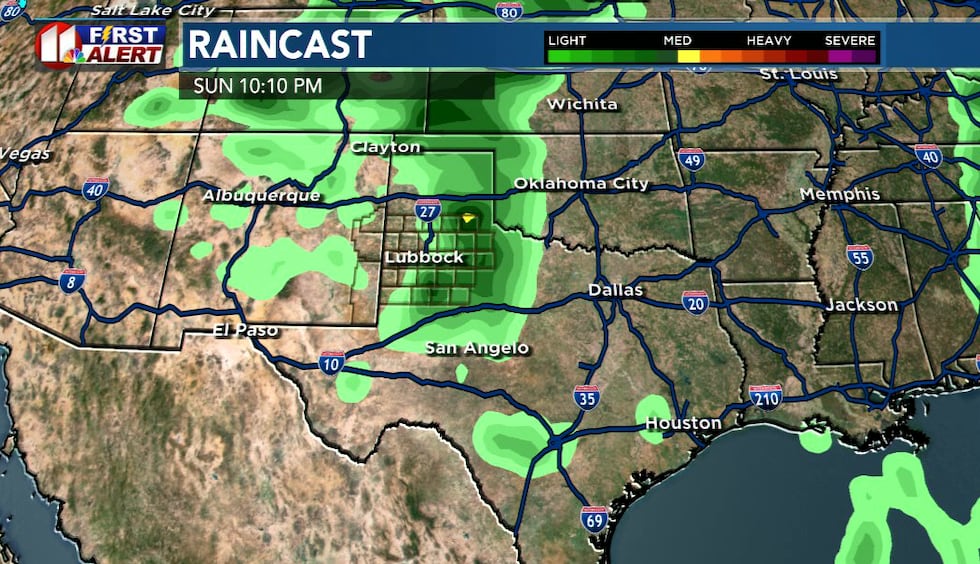 We do have some relief on the way as a cold front arrives late Friday and a second stronger cold front moves into the region on Sunday evening. That means that the weekend should remain in the mid 90s and by Monday afternoon temperatures will be in the 80s for all of the South Plains.
Along with cooler temps, the chances of rain will return Saturday evening and continue through the middle of next week. The record heat wave will move west which will open the door for the strongest cold front since early summer to settle in late in the weekend.
The cooler temps will remain in the place through Wednesday of next week.
Copyright 2023 KCBD. All rights reserved.