Venue change for 'Maestro at the Movies'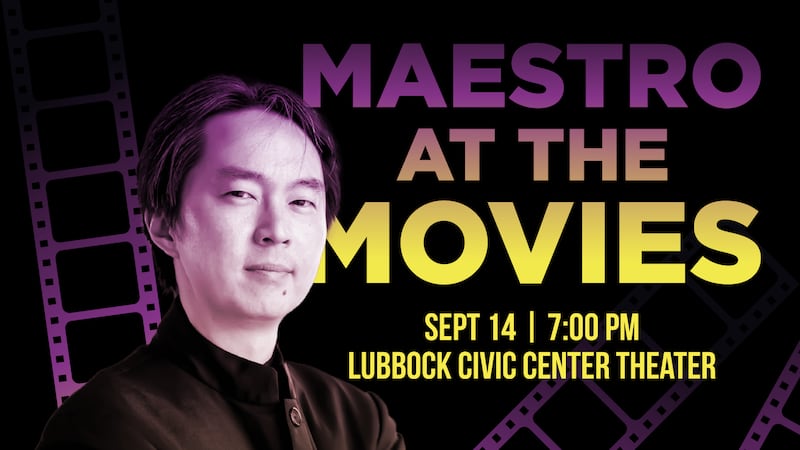 Published: Sep. 12, 2023 at 2:44 PM CDT
LUBBOCK, Texas (NEWS RELEASE) - The Lubbock Symphony Orchestra (LSO) would like to advise the community of a proactive venue change for its annual Free Family Concert, "Maestro at the Movies," originally scheduled to take place at Moonlight Musicals Amphitheatre. Due to the expected rain for the rest of the week, the event will now be hosted indoors at the Lubbock Civic Center Theater. Tickets that have already been reserved will still be accepted at the door of the new location.
This Thursday, a beloved Lubbock Symphony tradition goes to the movies as the LSO presents its Free Family Concert! The LSO will perform a variety of family-friendly film music, including pieces from Frozen and Star Wars, in an interactive concert. This entirely FREE event also features a goodie bag for the kids.
This concert was made possible by generous grant funds awarded by the Community Foundation of West Texas.
Event Details:
Date: September 14th

Time: 7:00 PM

NEW Venue: Lubbock Civic Center Theater, 1501 Mac Davis Ln, Lubbock, TX 79401
While admission to "Maestro at the Movies" is free, LSO kindly requests that attendees reserve tickets in advance to ensure there are enough seats for the audience and plenty of goodie bags for children. To reserve free tickets, visit https://bit.ly/LSOMaestroMovies or call LSO at (806) 762-1688.
Copyright 2023 KCBD. All rights reserved.