Strong start from Sandies leads to dominant 42-6 performance over Rebels in district opener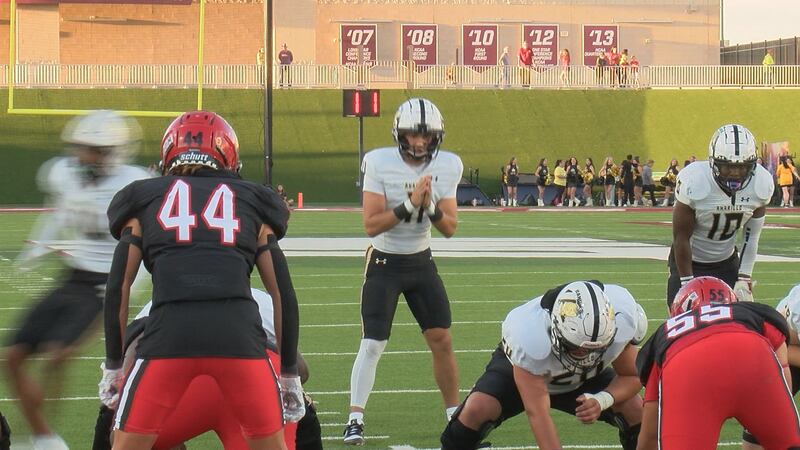 Published: Sep. 22, 2023 at 10:10 PM CDT
CANYON, Texas (KFDA) - The Amarillo High Sandies defeat rival Tascosa Friday night 42-6 at Bain-Schaeffer Buffalo Stadium to start district action 1-0.
The Sandies came out firing on cylinders.
Amarillo High scored two touchdowns early in the first quarter, capitalizing off of Tascosa's turnovers.
A philly special early in the second quarter as Will Flaming tossed it to Oliver Parsons in the backfield, and Flaming goes out for the pass to score put the Sandies right where they wanted to keep the momentum going.
In the end, Amarillo High flips the script from last season and beats intercity rival Tascosa 42-6 to start district play with a win.
Amarillo High stays home next Friday to take on AISD rival Caprock.
Tascosa travels to Abilene High next Friday night for its next district game.
Copyright 2023 KFDA. All rights reserved.