Wayland Baptist secures nearly $10 million in gifts, grants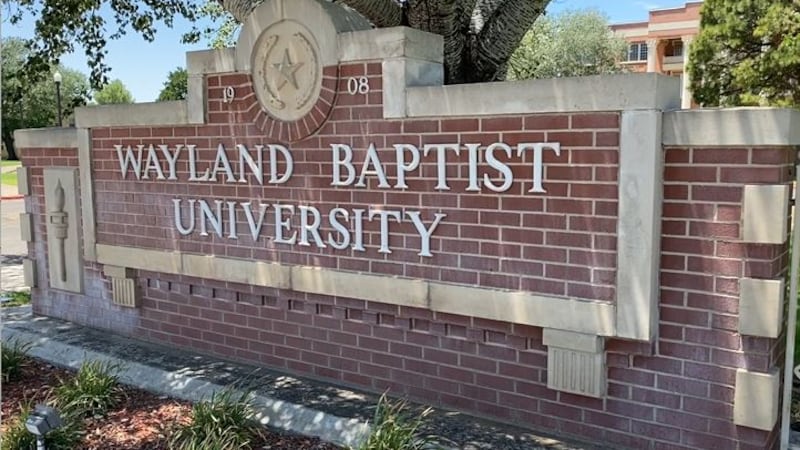 Published: Sep. 26, 2023 at 5:19 PM CDT
LUBBOCK, Texas (NEWS RELEASE) - Wayland Baptist University secured almost $10 million worth of gifts and grants during the 2022-2023 fiscal year, a record amount for the 115-year-old institution.
The record $9.96 million total includes $6.37 million in gifts plus $3.58 million in federal grants benefiting veterans, as well as Hispanic and first-generation students.
"It is absolutely remarkable how the dedication and passion of our donors, as well as the work of our Wayland family, has been on display during this record year," said Dr. Bobby Hall, President of Wayland Baptist University. "We now prayerfully and diligently seek to utilize that which has been entrusted to us."
The record year compares to 1959 when the Flores family gave almost $3 million. That gift provided Wayland with the Flores Bible Building as well as an endowment that continues to serve the university more than half of a century later. Adjusted for inflation, 1959 remains the record year for gifts secured.
"Just as the Flores gift was absolutely transformational years ago, the combined efforts of this past year will have a huge impact on Wayland for many years to come," Hall said. "Our successful efforts to begin to secure multi-year federal grants enhances the opportunities afforded by the gifts received."
Mindful of the responsibility to be good stewards, Hall said funds are being allocated to enhance Wayland's mission of providing an academically challenging, learning focused, and distinctively Christian education.
"This is just the beginning," said Mike Hammack, Vice President of Institutional Advancement. "While we celebrate this milestone, we understand there is much work to do as we create a premier university steeped in Dr. J.H. Wayland's desire to offer higher education grounded in faith."
Both administrators noted the gifts and grants are the result of an outpouring of generosity at multiple donor levels as well as the passionate pursuit of many within the Wayland family to secure the foundation on which the university's bright future as a growing institution can be built.
"This has been a team effort," said Hammack "Large and small donors played vital roles in achieving this goal, as did foundations, businesses, and churches."
The university also set a record for the number of donors giving to the university during a single year.
Copyright 2023 KCBD. All rights reserved. The above information was provided by Wayland Baptist University.