Showers, thunderstoms this afternoon, evening
Published: Sep. 26, 2023 at 7:16 PM CDT
|
Updated: Sep. 26, 2023 at 10:54 PM CDT
LUBBOCK, Texas (KCBD) -As of 4:30 p.m. Tuesday, multiple showers and storms were beginning to pop on in Eastern New Mexico, making their way towards the Texas and New Mexico state line. At this time, these storms were below severe limits. If storms do become stronger, there may be brief downpours, and strong wind gusts associated with them.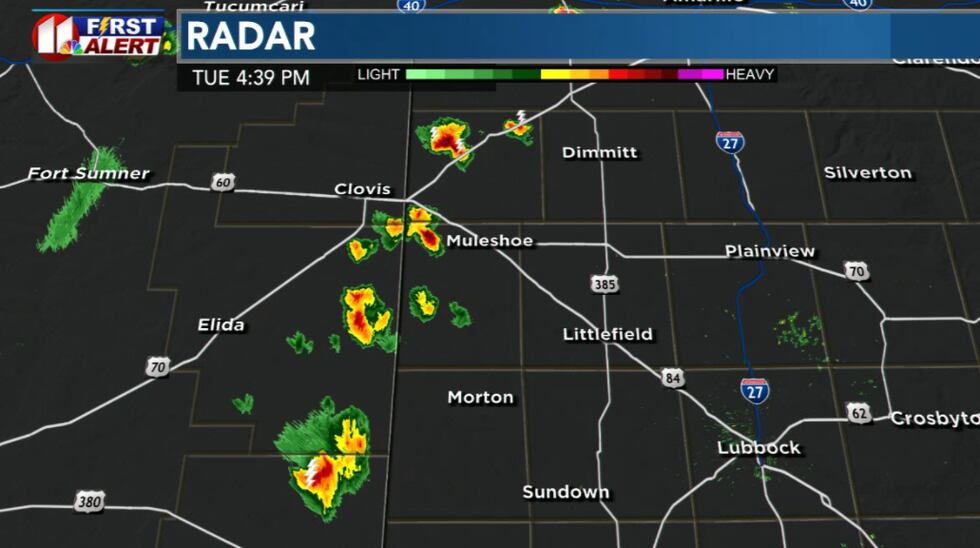 Overnight temperatures will be in the lower 60s with partly cloudy skies. South winds will be around 5 to 10 mph.
There is a slight chance that some parts of the viewing areas will start their day with isolated showers on Wednesday.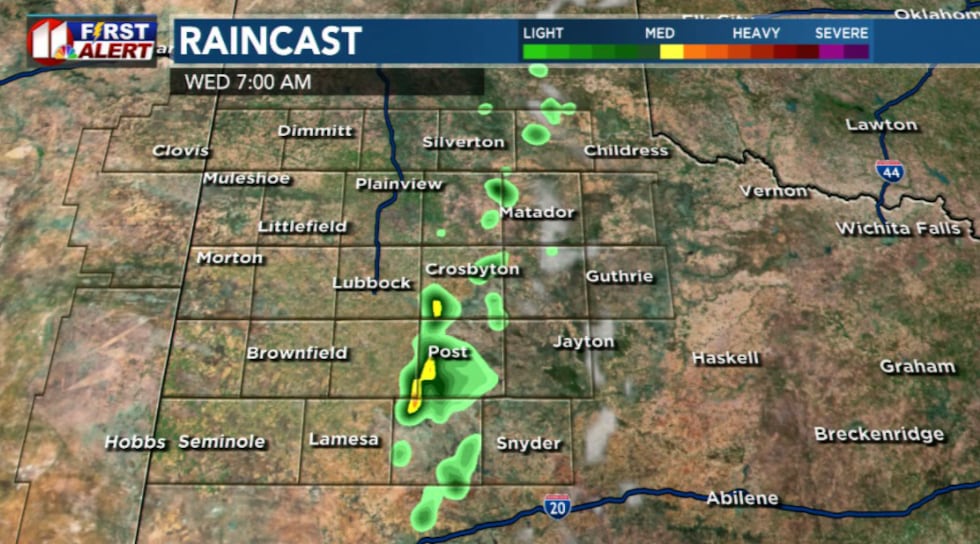 Wednesday will be warmer with highs in the lower 90s here in Lubbock. We will have sunny skies with southwest winds around 5 to 10 mph.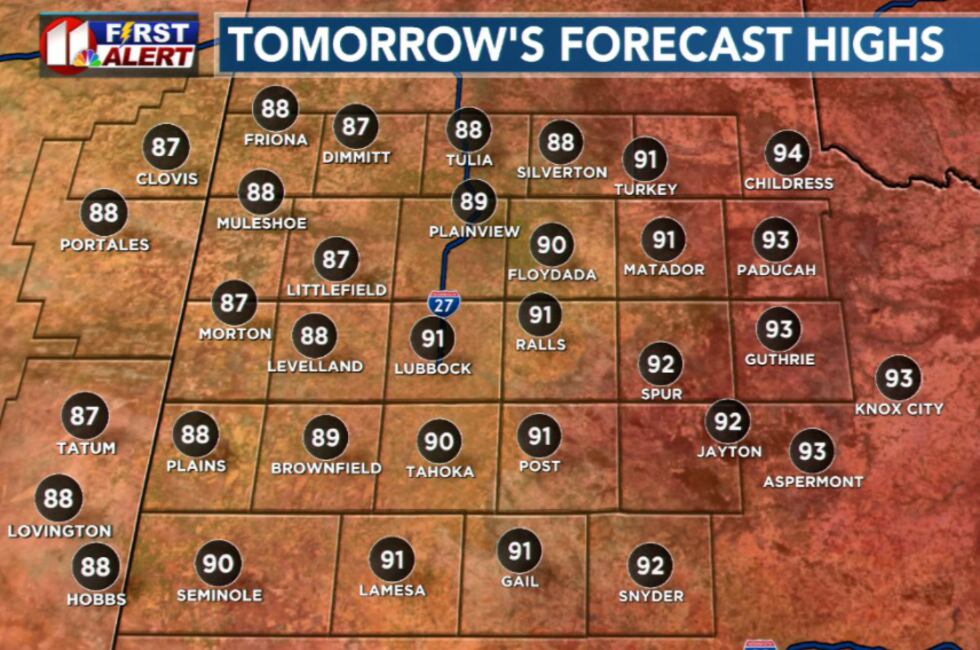 By Wednesday evening, things will begin to clear out and become mostly clear. Overnight temperatures will be in the mid-60s with south winds of 5 to 10 mph.
Thursday and Friday's high temperatures will be in the lower 90s too with sunny skies. Overnight lows will stay in the 60s for the rest of the next seven days. High temperatures will drop into the 80s on Saturday with rain chances in the evening. There are also slight rain chances on Sunday, Monday evening, and Tuesday afternoon. As of right now high temperatures will continue in the 80s until Tuesday.
Copyright 2023 KCBD. All rights reserved.