Sleep like an ogre: Shrek's Swamp listed on Airbnb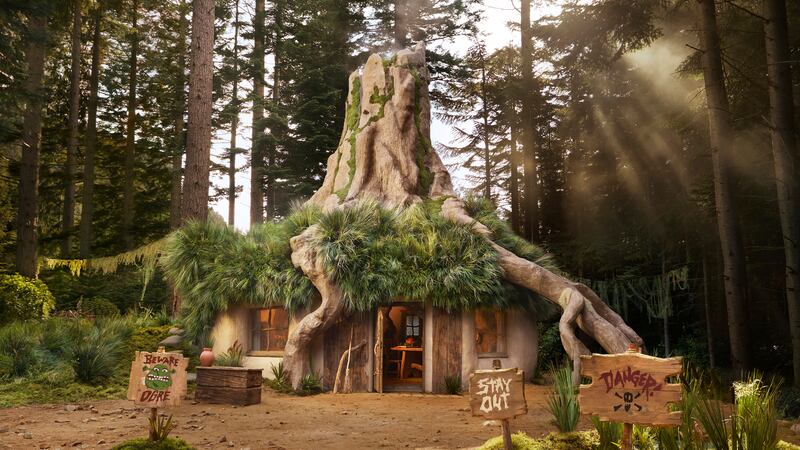 Published: Sep. 27, 2023 at 9:29 AM CDT
(CNN) – Airbnb is trying to make one fantasy story very real for people just in time for Halloween.
It has re-created Shrek's Swamp based on the 2001 animated movie. Ogre fans will find the place very earthy.
Shrek's swamp is located in the Scottish Highlands and features a mud-laden, moss-covered murky watered abode.
Guests can light earwax candles, sit around a fire and enjoy Donkey's freshly made waffles for breakfast.
Interested guests can request a two-night stay starting Oct. 13.
Up to three people will then get to visit the unique home Oct. 27-29.
Guests will be responsible for their own travel to and from Scotland.
Copyright 2023 CNN Newsource. All rights reserved.