Slight chance of showers Wednesday night
Published: Sep. 27, 2023 at 4:53 PM CDT
LUBBOCK, Texas (KCBD) - As of 4:30 p.m. Wednesday a few isolated storms were popping up in the southern part of the viewing area.
They are below severe limits at this time, in Dawson and Borden counties. If these storms do become severe the main hazards associated with them will be brief periods of heavy rainfall and strong wind gusts.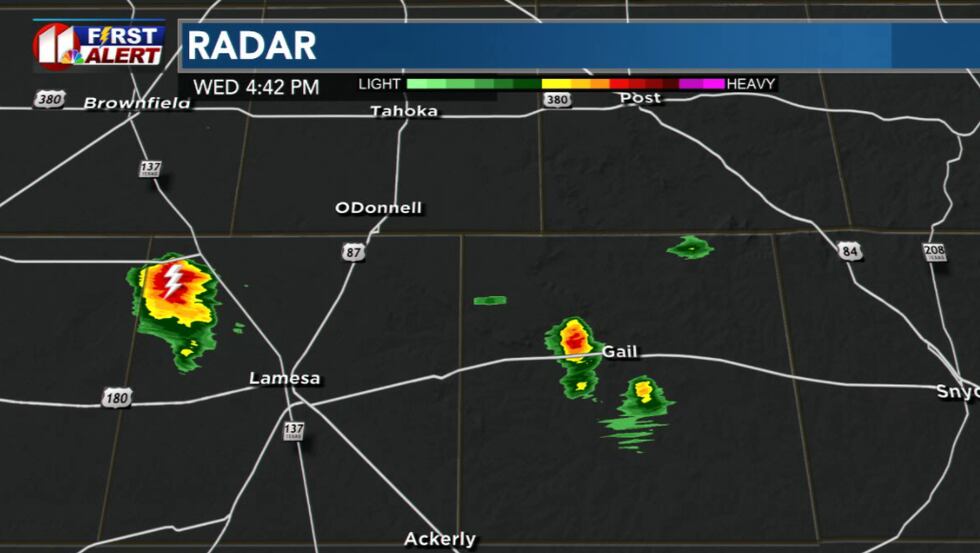 Overnight temperatures will drop into the mid-60s with mostly clear skies after midnight. South winds will be around 5 to 10 mph.
Thursday will be warm again with high temperatures in the lower 90s. It will be sunny with south winds around 10 to 15 mph. Wind gusts may get up to 25 mph.
Thursday evening will be breezy too with south winds between 10 to 15 mph with gusts up to 25 mpg. Expect mostly clear skies with overnight lows in the mid-60s.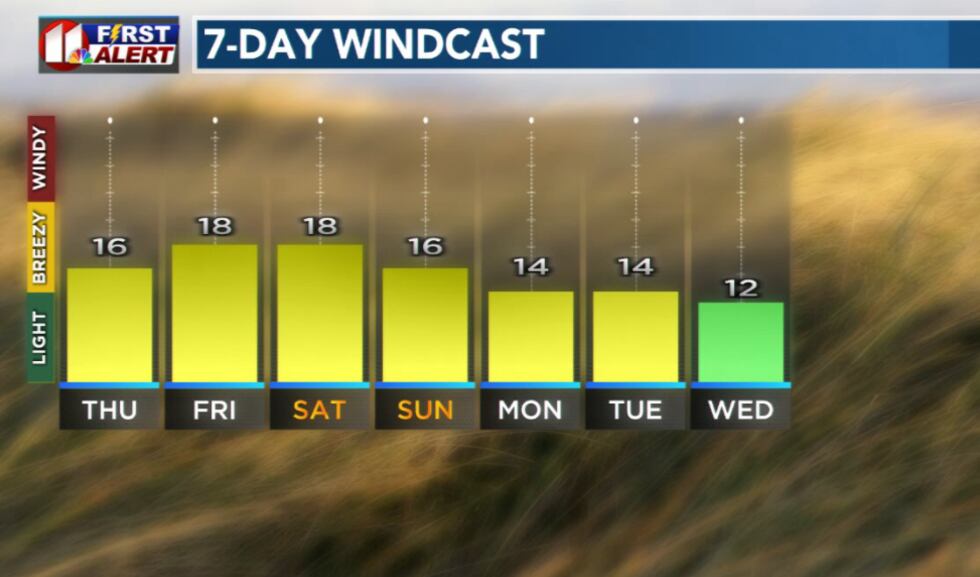 Friday through Sunday will be fairly breezy with sustained wind speeds above 15 mph. The chance of showers and storms will begin to increase on Saturday. Temperatures will drop into the mid-80s throughout the weekend and the next work week. The next work week also has a good chance of showers and storms each day. Wednesday especially looks very good as far as rain chances go.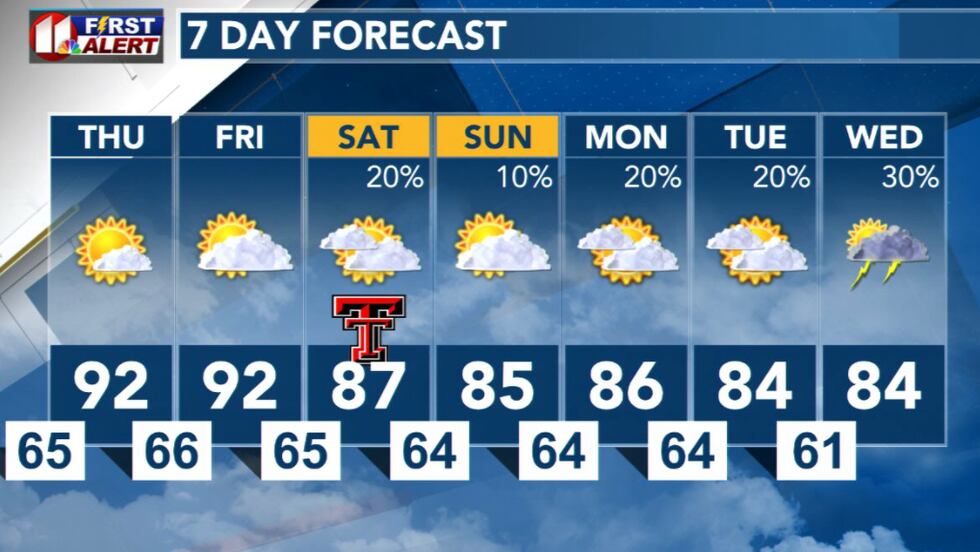 Copyright 2023 KCBD. All rights reserved.