Slim Thunderstorm Chances
Published: Sep. 27, 2023 at 8:54 AM CDT
|
Updated: Sep. 27, 2023 at 12:42 PM CDT
LUBBOCK, Texas (KCBD) - Some potential for non-severe thunderstorms this evening after a warm day across the area. We warm up quickly through the day to a range of highs in the upper 80s and low 90s, with Lubbock expected to clock in around 91.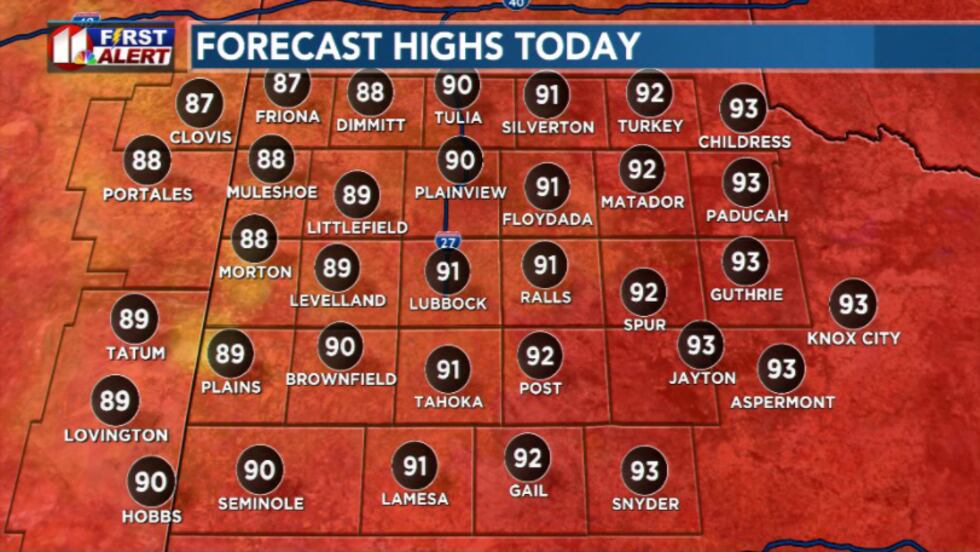 Skies stay clear most of the day, with cloud cover building in the late afternoon and evening. Winds light at the surface, hanging around the 10 mph mark, mostly from the SW. In the evening, some showers and thunderstorms are possible, mostly to the NW, though a few could potentially stray into the central part of the area. These are expected to be non-severe.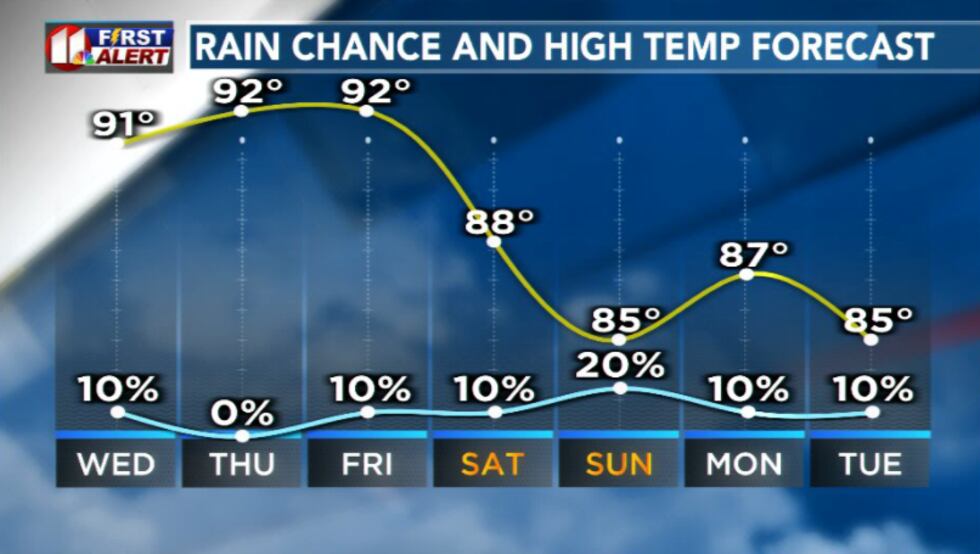 Temperatures remain in the low 90s for a while, with a minor cooling for the weekend putting us back to upper-80 highs and increasing rain chances.
Copyright 2023 KCBD. All rights reserved.