Published: Sep. 28, 2023 at 8:39 AM CDT
|
Updated: Sep. 28, 2023 at 12:36 PM CDT
LUBBOCK, Texas (KCBD) - Today will be very similar to yesterday in both rain chances and temperatures.
Like yesterday, highs across the area range the low-to-mid 90s, with a high here in Lubbock about 93, and similarly sunny skies. Also like yesterday, very small chances for an isolated, non-severe thunderstorm or two.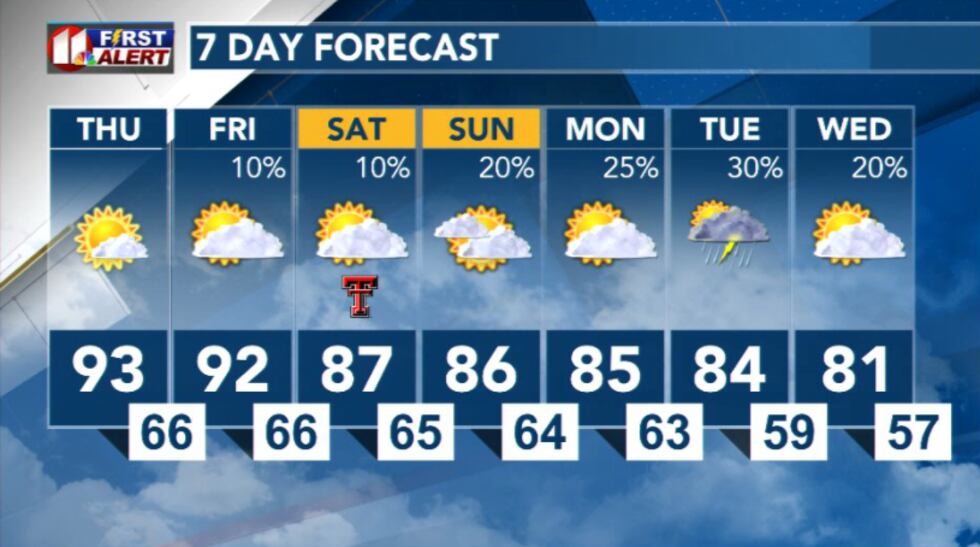 Temps remain very similar tomorrow, with rain chances slightly increased but still quite low. However, temps trend down while rain chances increase through the weekend, with highs dropping back to the upper 80s Saturday and mid 80s to start next week.
Copyright 2023 KCBD. All rights reserved.