Kathryn LaVonne Gilbreath, champion for WPS, South Plains Food bank, dies at age 72
Published: Sep. 29, 2023 at 5:52 PM CDT
LUBBOCK, Texas (KCBD) - Kathryn LaVonne Gilbreath died peacefully on Wednesday, with family at her bedside.
Gilbreath spent her life helping others and was instrumental in creating Women's Protective Services and the South Plains Food Bank here in Lubbock. Recently, she was heavily involved in raising money for Buddy Holly Hall.
The following details are from her obituary, provided by Lake Ridge Chapel. You can read the full obituary here: https://memorialdesigners.net/obituary/kathryn-lavonne-gilbreath/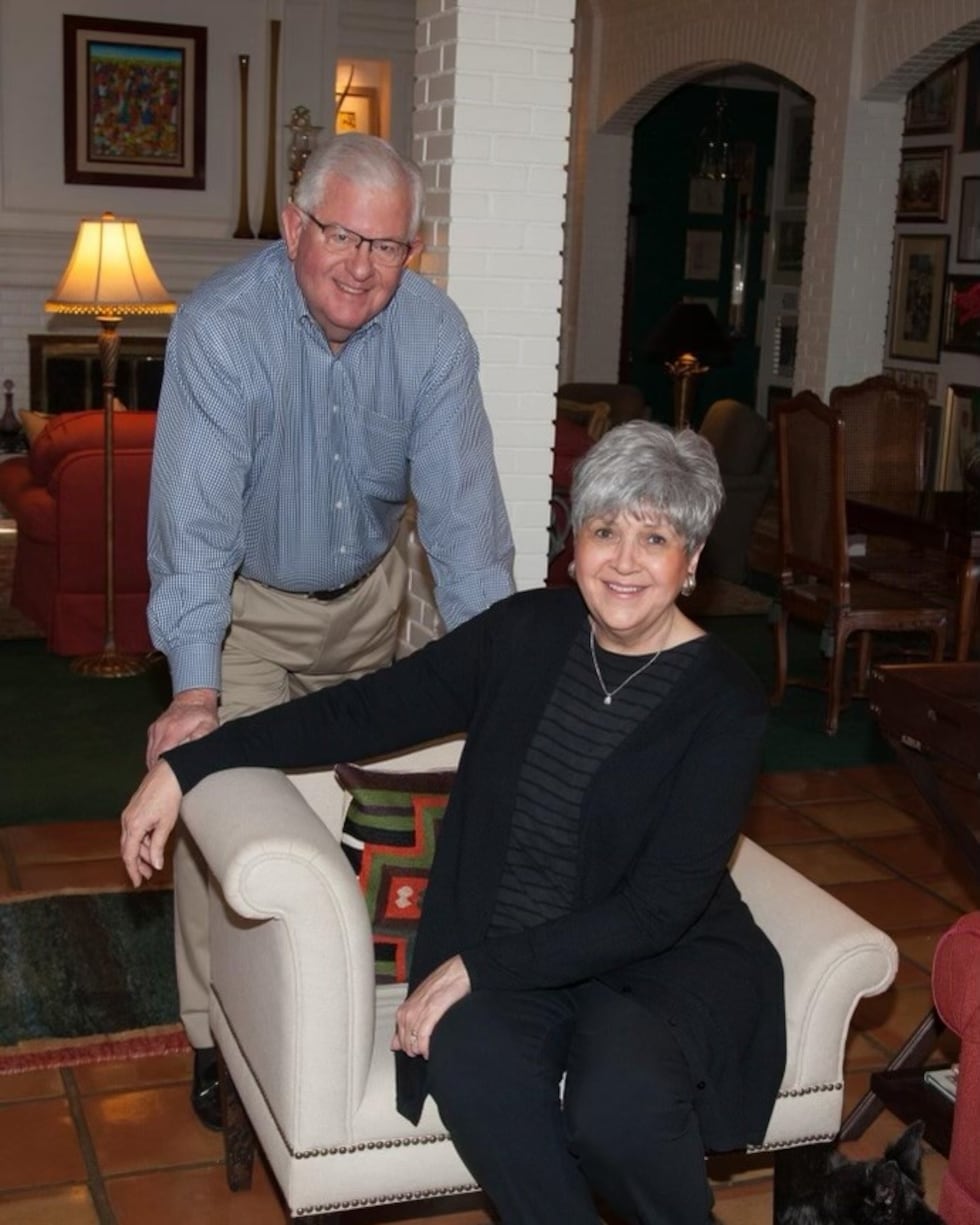 Kathryn L. Naron was born in Crowell, TX on April 28, 1951, to William and Marjorie Lassiter Naron. She grew up in Quanah, TX, with her sister, Teresa Naron, now of Rule, TX.
Kathryn, known as Kathy, was "a devoted wife, mom, and grandmother to her beloved husband, Jim Gilbreath, and daughters, Tracy Gilbreath Fenter (John) of Lubbock, Kaki Gilbreath John (Robert) of Austin; and grandchildren Aspen and Braden Fenter of Lubbock, Averi and Abby John of Austin, Jake and Chelsea Fenter of Lubbock, and Justin and Emily Fenter of Hobbs, NM."
Jim Gilbreath was a Lubbock City Councilman for nine years, from 2003 to 2012.
Kathy graduated with a degree in Human Sciences from Texas Tech University in 1973. She moved to Austin where she served as a state patrol officer for three years, and she spent the rest of her life working to bring social services and government resources to people in need.
She became Associate Executive Director of the United Way of Lubbock in 1977 and later became the first United Way campaign director.
She led two feasibility studies that led to the formation of Women's Protective Services and the South Plains Food Bank.
She was recognized in 1983 for the creation of Women's Protective Services with the Women Helping Women award and later received the Women in Communication Gold Medalist Award sponsored by the Lubbock Avalanche-Journal. Also, while with United Way, Kathy was named Major Gifts/Planned Giving Director and Interim President 2000-2004.
In 1984, Kathy moved to Texas Tech first as the Assistant Director of Development. She then became Director of Special Projects, Director of Annual Giving, and Interim Executive Director in 1987, and became Senior Development Officer for the College of Human Sciences.
She was a member of the First Dean's Advisory Council in 1981 and received the Distinguished Alumnae Award in the College of Human Sciences. She was a part of two endowment campaigns for Texas Tech, the Enterprise Campaign with Dr. Lauro Cavazos in 1984 and the Horizon Campaign with Chancellor John Montford in 1997.
Being interested in the professional development of fundraisers, she became active in the National Society for Fund Raising Executives. She was elected 1994 Charter President of the Association of Fundraising Professionals in Lubbock. She was one of two in Lubbock who first received her Certified Fundraising designation in 1996. She actively worked at promoting endowment for non-profit organizations since serving as chairman in 1995 for the Endowment Committee for the United Way.
Kathy joined Methodist Hospital as Associate Director of Development in 1987, where she planned and developed a strategy for the development efforts with the Methodist Hospital System.
In 1988-1997, she became Director of Foundation Development, which included responsibilities for all fundraising efforts, including Annual Giving, Planned Giving, Major Donor solicitation, Special Events, Finance, Fund Development, and administration of the Foundation Board and Professional Advisory Committee. Kathy's fund-raising efforts at Covenant resulted in Knipling Education Center at the Pediatrics Hospital in 1989, creating Friends of Nursing and Friends of Allied Health programs providing education grants and scholarships to nurses and allied health professionals.
She continued to support the arts and social services in Lubbock. She was a member of the Junior League since 1978; a founding member and President of the Association of Philanthropy in 1994; consultant for the Louise Hopkins Underwood Center for the Arts, 2004; Vice President of the CH Foundation since 2005; shared the 2008 Rita Harmon Award from United Way with the Gilbreath family; served on the Covenant Hospital Board from 2009-2014. Kathy was Co-Chair of the Lubbock Arts Festival in 2014 and, that same year was named Outstanding Volunteer by the Association of Philanthropy.
She served two terms on the University Public Art Committee, served on the Hospice of Lubbock Board; Stakeholder Co-Chairman of Imagine Lubbock Together; member of Chapter AA PEO, Pi Beta Phi Sorority, Monday Study Club and was a Master Gardener. Kathy was a member and Elder of Westminster Presbyterian Church. Kathy served on the charter committee creating the Lubbock Chapter of the Komen Foundation and served as the Second Chair of the Race for the Care in 1996. A decade later, she served again as the Underwriting Chair for the Race.
Kathy served as a consultant to Lubbock Entertainment and Performing Arts Association (LEPAA), where she led the fund-raising activities for the Buddy Holly Hall. She was currently serving on the Texas Tech University Foundation Board.
Memorials can be made to Hospice of Lubbock, Hospice of Lubbock | Covenant Health Foundation (providence.org) Lubbock Area United Way, Give Today | Lubbock Area United Way (liveunitedlubbock.org) and Westminster Presbyterian Church, Giving — Westminster Presbyterian Church – Lubbock (wpclubbock.org).
You can send flowers to the family or place a tree in memory of Kathryn LaVonne Gilbreath from her memorial site here: Kathryn LaVonne Gilbreath - Lake Ridge Chapel & Memorial Designers.
Copyright 2023 KCBD. All rights reserved.