Lubbock 6-year-old Bridger Beaty is State Champion bull rider
Published: Sep. 28, 2023 at 8:49 PM CDT
LUBBOCK, Texas (KCBD) - Six-year-old Bridger Beaty from Lubbock is a State Champion in a sport most six-year-olds don't participate in...bull riding!
A student out at New Home, Bridger just won the TOYBR State Bill Riding Championship.
He also won a buckle for riding sheep.
Now Bridger is heading to the WCMB World Bull Riding Championship in Mesquite this weekend.
He's ranked 11th in the World!
It was so cool to meet Bridger and talk to this six-year-old State Champion!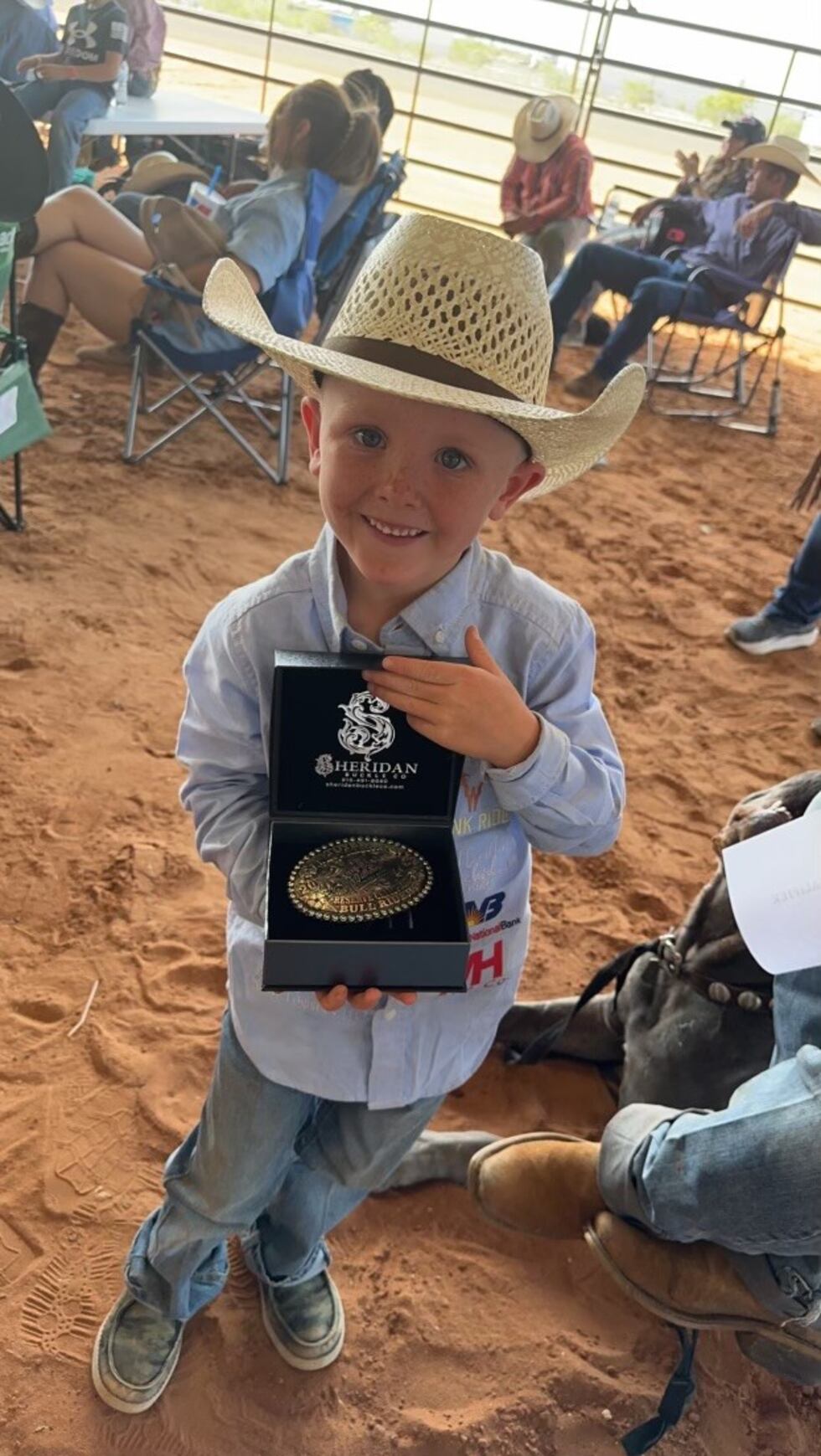 Copyright 2023 KCBD. All rights reserved.