Severe Storm Risk for the South Plains
Published: Oct. 2, 2023 at 7:25 AM CDT
|
Updated: Oct. 2, 2023 at 12:32 PM CDT
LUBBOCK, Texas (KCBD) - Thunderstorms are likely in our area late today and tomorrow. Some may be severe. The main threats are damaging wind gusts and heavy rain, which may result in localized flooding. Remain weather aware.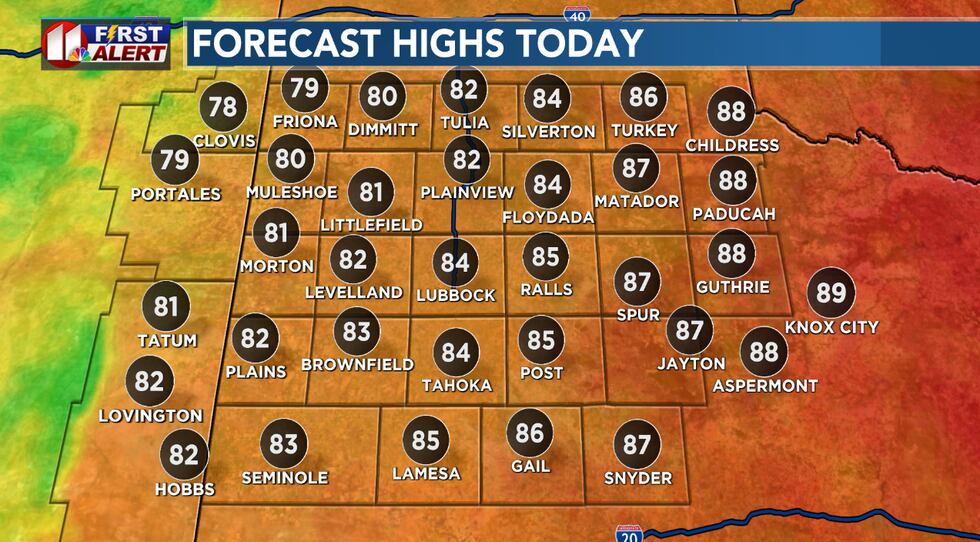 This afternoon generally will be sunny, breezy, and warm. The breeze and the lower angle of the sun will add a hint of Fall to the air. The southerly breeze will range from about 10 to 20 mph. Temperatures will peak in the 80s, about four to five degrees above average for early October.
Thunderstorms will develop this afternoon over eastern New Mexico and gradually move eastward. They may affect the western KCBD - FOX34 viewing area by late afternoon. Some storms may be severe. Wind gusts greater than 60 mph, hail greater than an inch, and flooding downpours are possible.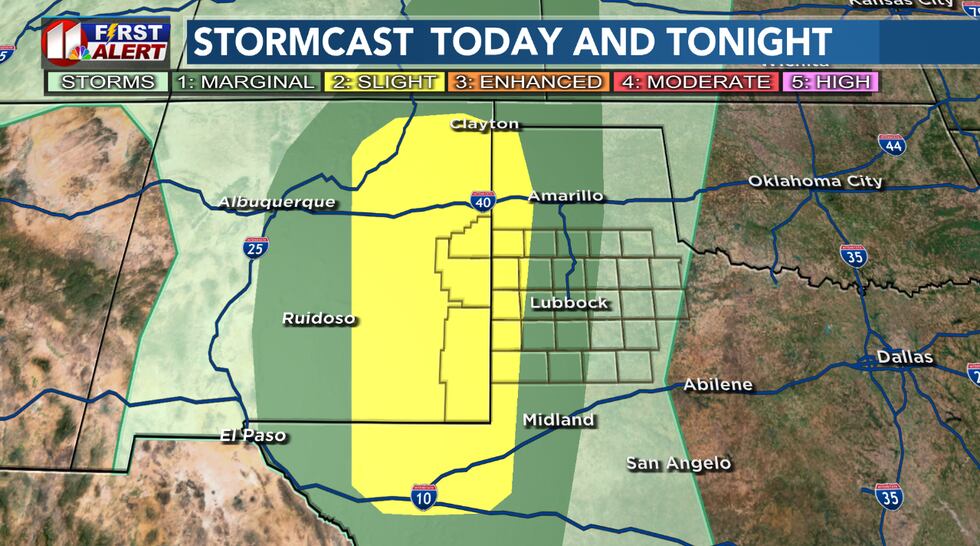 As the storms move eastward this evening into the central viewing area (including the Lubbock area) they will be weakening but may still produce gusts near 60 mph, hail up to about an inch, and localized flooding downpours.
Plan accordingly if you will be outside. Remember, if you hear thunder, lightning is near enough that it may strike your location. "When Thunder Roars, Move Indoors." If you encounter a flooded road, turn around. "Turn Around, Don't Drown". About half of all flash flood deaths occur in vehicles.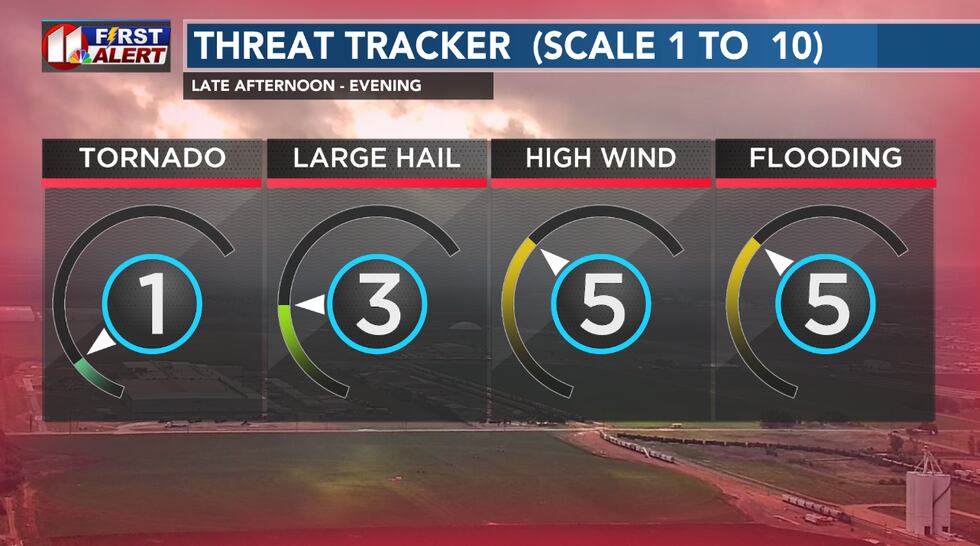 As always, with thunderstorms possible in the region, remain weather aware. Keep up with the latest with our KCBD Weather Page and free KCBD Weather App. Both platforms include our Interactive Radar, which allows you to track thunderstorms and showers, as well as warnings, advisories, and watches. Here on the South Plains and anywhere in the country.
Make sure you have the latest version of our free KCBD Weather app and allow notifications. If a watch or warning is issued for your location, the app will alert you. Even if it's not open. But you must allow notifications.
Another round of thunderstorms is likely late tomorrow, Tuesday, and again Wednesday. Again, some may become strong to severe.
The first notable cold front of the season will sweep across our area late Wednesday bringing drier and cooler air. Rain chances will diminish but so will temperatures. I expect Lubbock-area highs in the 70s and lows in the 50s through the weekend. It will be a nice change.
Copyright 2023 KCBD. All rights reserved.