Severe Thunderstorm Watch Lubbock, South Plains
Published: Oct. 4, 2023 at 8:53 AM CDT
|
Updated: Oct. 4, 2023 at 2:13 PM CDT
LUBBOCK, Texas (KCBD) - A severe thunderstorm watch is in place for Lubbock and the South Plains until 9 p.m. Wednesday. The watch is the counties in green below. This means there is the potential for large hail and damaging wind in the watch area. Flooding is also possible, because these storms will be producing heavy rain.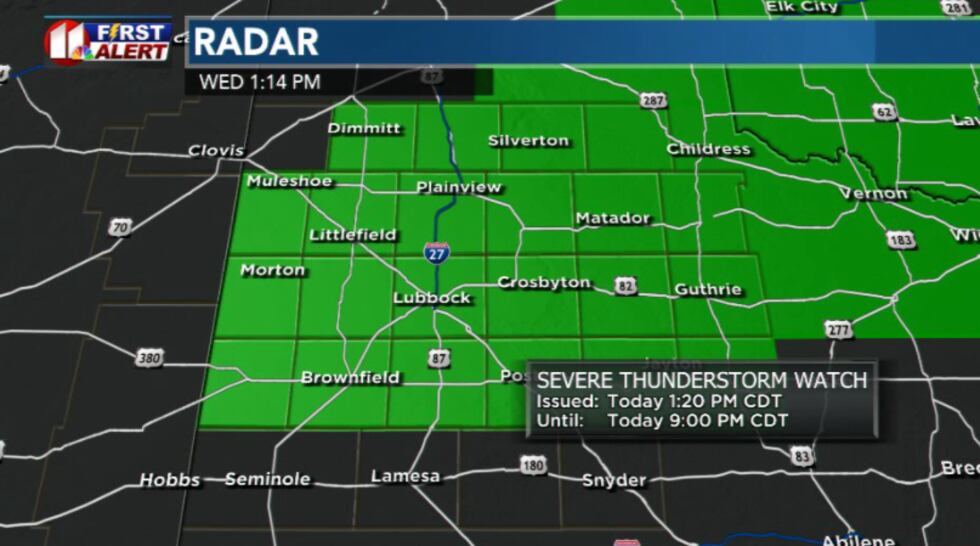 Thunderstorms possible this evening with enhanced risk for severe threats. In the late morning and early afternoon, some showers could break out among the cloud cover, with heavier pockets picking up in the mid-afternoon.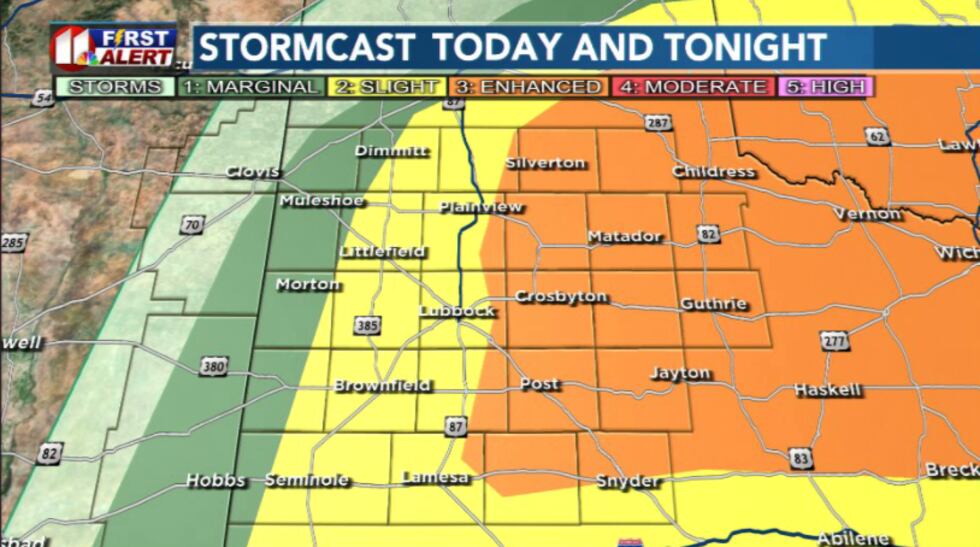 By late-afternoon and evening, forcing from the cold front is expected to tap into daytime heating to the east for increased severe threat. Potential risks include wind gusts up to 70 mph off of some storms, as well as hail up to baseball size. Isolated flash flooding is possible too, with greater risk in low-laying areas. A few tornadoes are possible as well.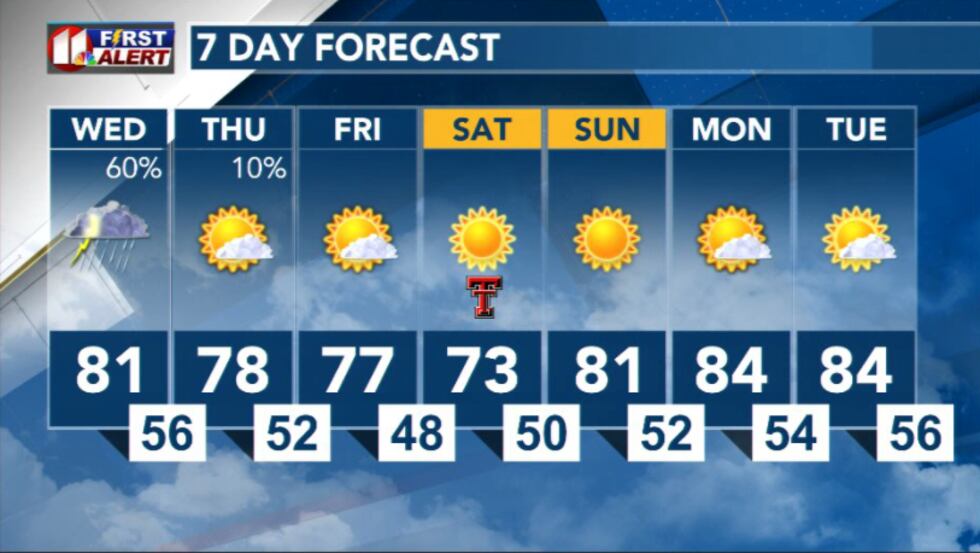 Today's highs range upper 70s to upper 80s, with the front leaving highs several degrees cooler tomorrow. Highs are expected to retreat to the upper 70s until Saturday, dropping to the low 70s.
Copyright 2023 KCBD. All rights reserved.