Lubbock deputy police chief accused of holding gun to co-worker's head
Published: Oct. 19, 2023 at 2:56 PM CDT
|
Updated: Oct. 20, 2023 at 12:25 PM CDT
LUBBOCK, Texas (KCBD) - We have new details on the arrest of Lubbock Deputy Police Chief Leath McClure.
According to court documents obtained by KCBD, on October 4, 2023, an employee of the Lubbock Police Department reported she was assaulted by McClure. The department said an investigation began immediately.
According to an arrest affidavit, the employee stated she and McClure began an intimate relationship shortly after she became employed at the department in March 2021.
The affidavit claims McClure was the employee's immediate supervisor until February 12, 2022, when he was promoted to deputy chief. While holding the position of deputy chief, the department said he continued to be in this employee's chain of command.
According to sworn statements from the employee, her professional and personal relationship with McClure began to deteriorate after she claimed McClure physically assaulted her, threatened her, controlled, and berated her.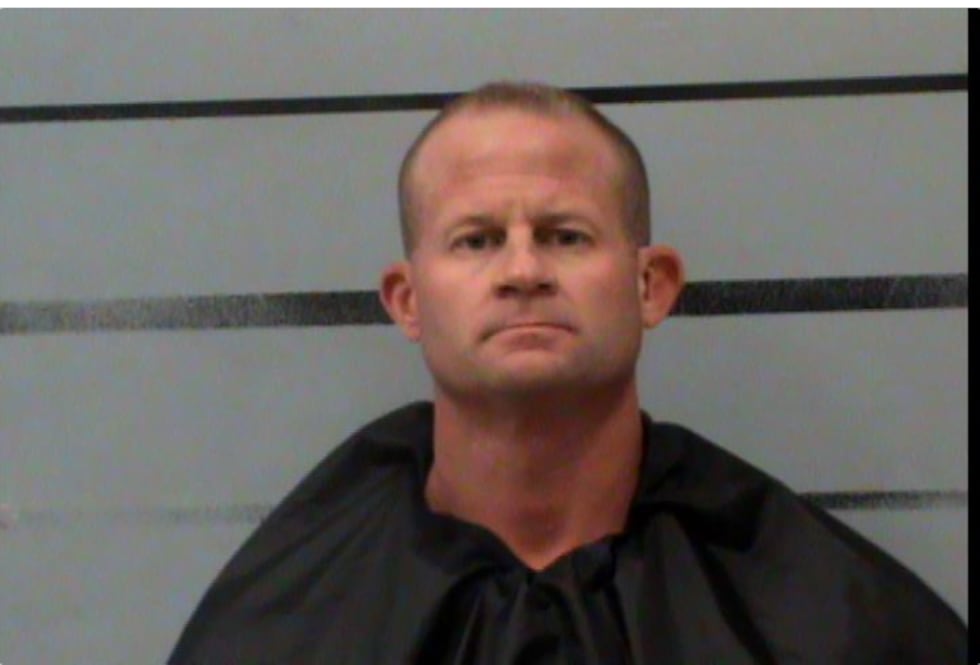 The employee reported she feared she would lose her job and attributed McClure's change in behavior to his steroid use. This allegation prompted a search of his city-issued vehicle.
Officers reported finding a black backpack with 17 round pills identified as Tramadol Hydrochloride in an unmarked bottle.
The employee reported McClure's behavior escalated when he learned of a previous relationship she had with another Lubbock police officer. She reported McClure would call her derogatory names and on numerous occasions said she needed to resign from her job.
The probable cause affidavit claims the employee did eventually turn in her resignation to the assistant chief of police but later rescinded her resignation.
The employee reported the first time McClure was physically abusive was in December 2022. The warrant claims McClure came to her apartment and told her she deserved to be beaten. She claimed he slapped her across her face with an open hand.
The affidavit claims the employee stated he became angry with her again on March 8, 2023, over her past relationship with the other officer. On that day, the employee said he ripped off the lanyard from around her neck and slapped her with it before slapping her again with his hand. She reported he then pushed her and she hit the door knob and slid down to the floor, falling pretty hard.
The court document claims McClure then grabbed her by the throat as she got up. She reported McClure then told her to sit in a chair, and pressed a gun to her left temple threatening to shoot her if she did not tell the truth.
The affidavit states, "She thought she was about to die."
The employee reported she believed McClure was using his service weapon and was wearing his official badge. The employee reported they both returned to work where McClure texted her berating messages during a meeting.
The employee told police about two weeks before that incident, McClure came to her apartment with a gun and threatened to shoot himself. The employee reported he pointed the gun at her head and said he was going to shoot her.
The affidavit claims he put their heads together at an angle which made her think he was about to shoot them both at the same time. Again, the warrant states, "She thought she was about to die."
The woman said on October 1, 2023, McClure became angry over another incident and pushed her against her cabinets as he cursed and berated her.
On Thursday, October 19, 2023, Interim Police Chief Greg Rushin hosted a news conference.
Rushin said McClure, who joined the Lubbock force in February 2005, was charged with two counts of aggravated assault with a deadly weapon and one count of continuous violence against the family.
Rushin stated administrative and criminal investigations were led by the Lubbock Metropolitan Special Crimes Unit.
"It's a really sad day when a law enforcement officer gets arrested. And that's not very often, though," Chief Rushin said. "Never forget about all the officers out there every day that are serving honorably, that make a lot of sacrifices for the community. They would lay down their lives for the community."
McClure was taken into custody on Thursday, less than an hour before the news conference began. He was booked into the Lubbock County Detention Center and is being held on a $500,000 bond.
Lt. Mark Wall, commander of the Special Crimes Unit, explained the Police Department and Lubbock County Sheriff's Office established the unit in 2018 as "a separate, autonomous investigative unit, that's completely separate from both agencies."
Lt. Wall said, in addition to homicides, suspicious deaths, cold cases, officer-involved shootings, and in-custody deaths, the unit investigates crimes of special circumstance. In this instance, criminal charges against a sworn police officer. "We take those investigations extremely seriously," Lt. Wall said. "There have been a significant amount of investigative man-hours applied to this investigation. The investigators assigned to this unit as well as forensic investigators have done an incredible amount of work to get to this point."
Rushin stated the deputy chief has been placed on leave. However, he must be indicted before being taken off of the police department's payroll.
Because this is an ongoing investigation, Rushin said he could not answer whether anyone else is being investigated or could face charges. The Lubbock County District Attorney's Office has confirmed it will recuse itself from McClure's case.
Copyright 2023 KCBD. All rights reserved.