South Plains Weather Changes
Published: Nov. 15, 2023 at 7:19 AM CST
|
Updated: Nov. 15, 2023 at 12:33 PM CST
LUBBOCK, Texas (KCBD) - Two cold fronts will sweep across West Texas before Thanksgiving. Here's what to expect for our up and down temperatures, rain chances, and an early look at Thanksgiving.
Areas of fog linger over the South Plains area this morning. Once again, areas of low visibility through about mid-morning are possible.
The sun did not break through the clouds yesterday in the Lubbock area. That kept the City's max temp to just 59°. I anticipate the sun will break through this afternoon, giving temperatures a boost into the 60s. That's just a little below to a little above average for mid-November.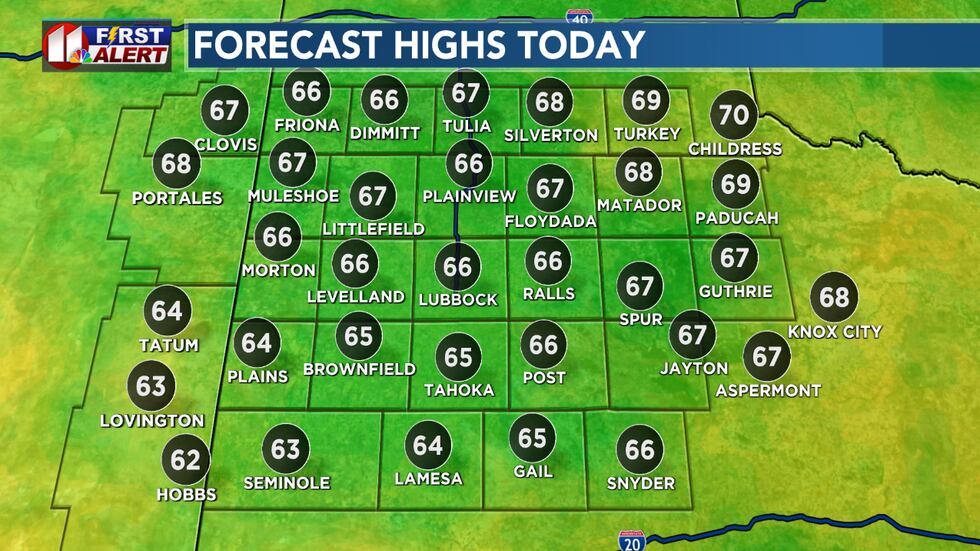 The wind will remain from the south to southwest, today and tonight at about 10 mph.
Patchy fog is likely to return tonight. Areas of limited visibility are possible through mid-morning Thursday. Allow extra commute time and drive to conditions.
After a cloudy, and possibly foggy, morning, some sunshine will return tomorrow afternoon. Temperatures will peak nearly ten degrees above average. Wind speeds will increase to about 10 to 20 mph in the afternoon.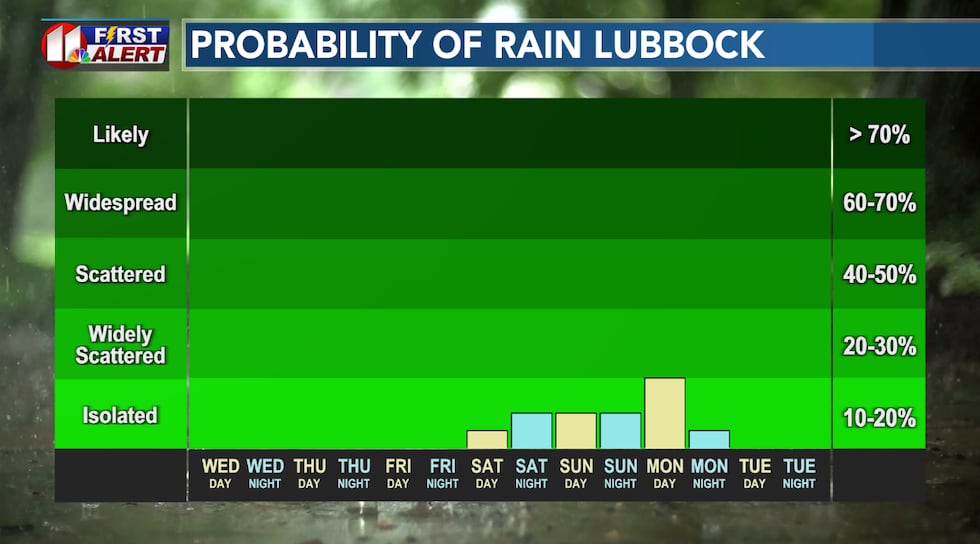 The first of two cold fronts in our forecast sweeps through Thursday night. This will be a dry front, that is, no precipitation will accompany the front. We will be cooler Thursday, with highs near average. A breezy (about 10 to 20 mph) northerly wind is likely through at least the morning.
Game Day, Saturday dawns mostly cloudy and cold. Lows typical for the season are expected. My forecast low for Lubbock is 38°. Saturday afternoon will be partly sunny and cool. Temperatures will peak in the 60s. Winds will be on the light side. Not bad football weather.
As the second of the two cold fronts approaches, Sunday's highs will warm into the upper 60s to mid-70s. This front will bring a slight chance of light rain Sunday and Monday.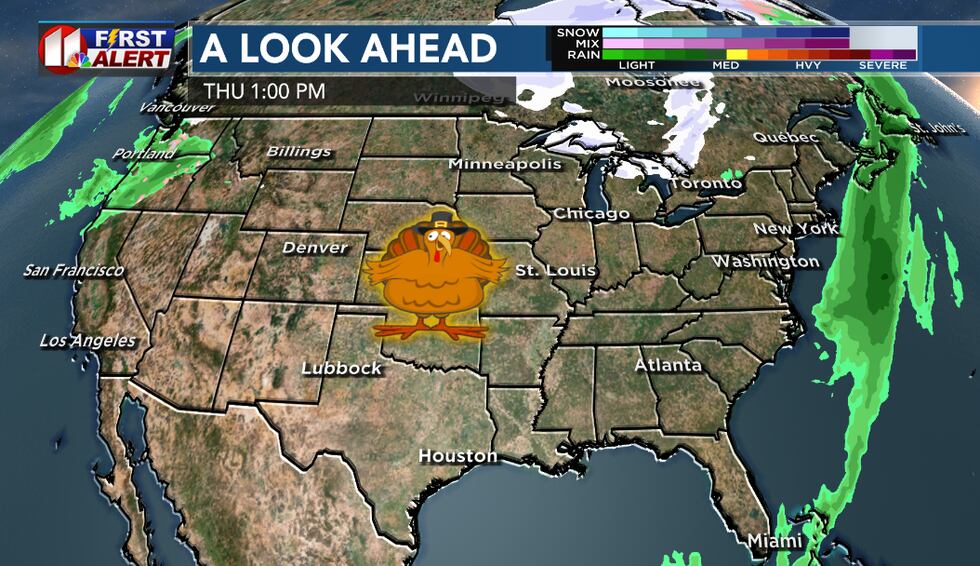 Following the front, the start of Thanksgiving Week will be quite cool. You can check in on our latest forecast - and check for updates - for Thanksgiving and the week in the forecast section here on our Weather Page (after closing this story) and in our KCBD Weather app. It's free in your app/play store.
LUBBOCK CLIMATOLOGY
Lubbock's temperatures yesterday ranged from a low of 44° to a high of 59° (recorded at the Lubbock airport). That is five degrees below the average high for the date. The low this morning was 50° (as of this posting).
For today, November 15, Lubbock's average low is 36° and the average high 64°. The record low is 10° (in 1916) and the record high 85° (in 1965).
Lubbock's precipitation total for the month is 0.09″. That is 0.35″ below average. The total for the year is 16.30″, which is 0.92″ below the year-to-date average.
Sunrise today was at 7:19 AM CST, sunset is at 5:44 PM CST. Sunrise tomorrow is at 7:20 AM CST.
Copyright 2023 KCBD. All rights reserved.