Gusty winds, cooler temps Friday
Published: Nov. 16, 2023 at 4:59 PM CST
LUBBOCK, Texas (KCBD) - A brief 'warm-up' for the South Plains on Thursday. Afternoon highs returned to the upper 60s and low 70s with a mixture of sunshine and clouds.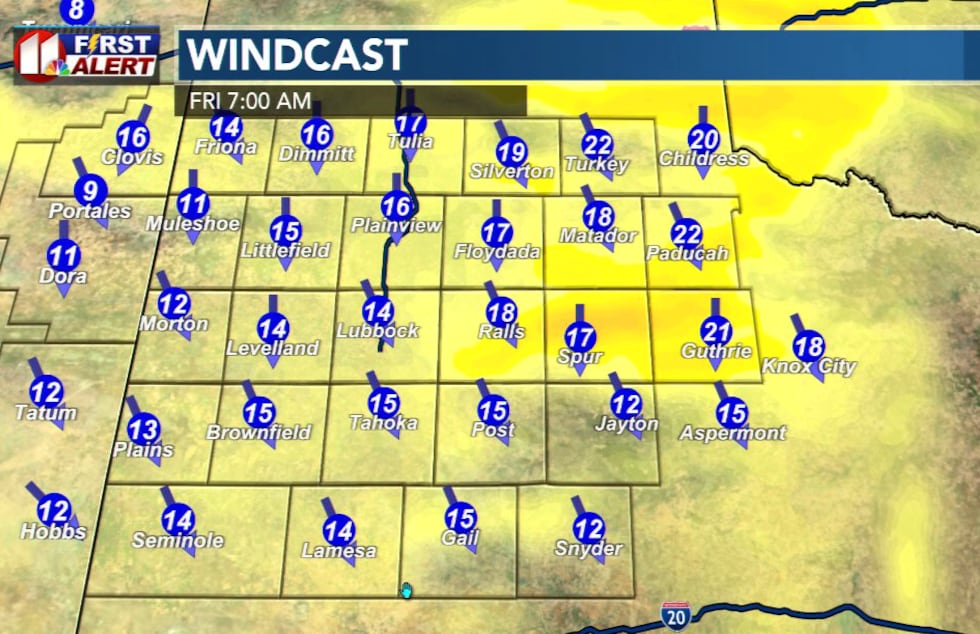 A change for Friday. Gusty northerly winds will return cooler temperatures to the region and the afternoon highs will return to the 50s and low to mid-60s. Scattered clouds will continue over the area through the weekend. However, rain chances will likely remain in the northern South Plains into the Panhandle region. The chances of rain will be late Saturday evening into early Sunday morning.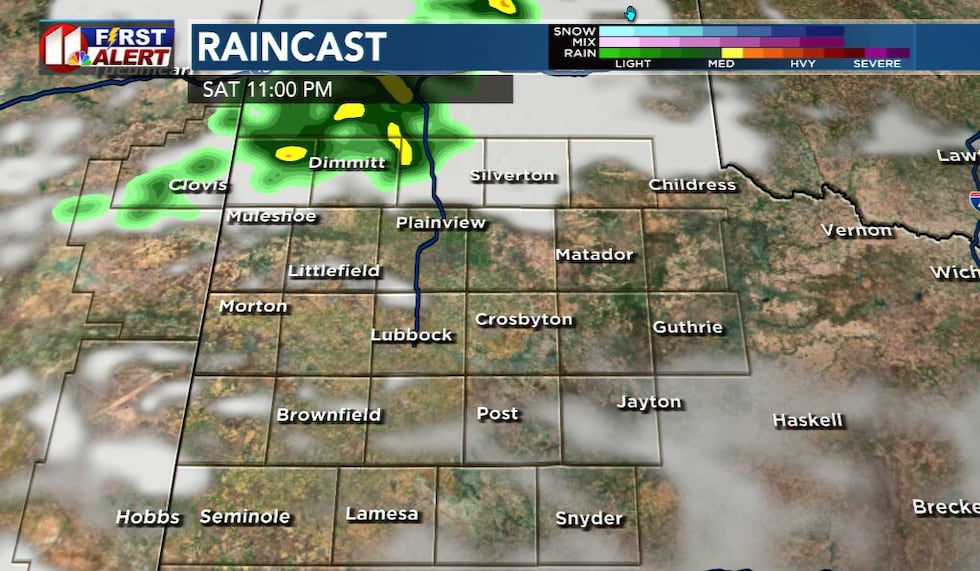 With the intermittent cloud cover temperatures will remain near or below normal until Sunday afternoon.
Another stronger cold front will arrive early Monday and it will keep the nighttime lows in the 30s and afternoon highs in the 50s on Monday and Tuesday.
Copyright 2023 KCBD. All rights reserved.