Rep. Jodey Arrington honors Delbert McDougal on house floor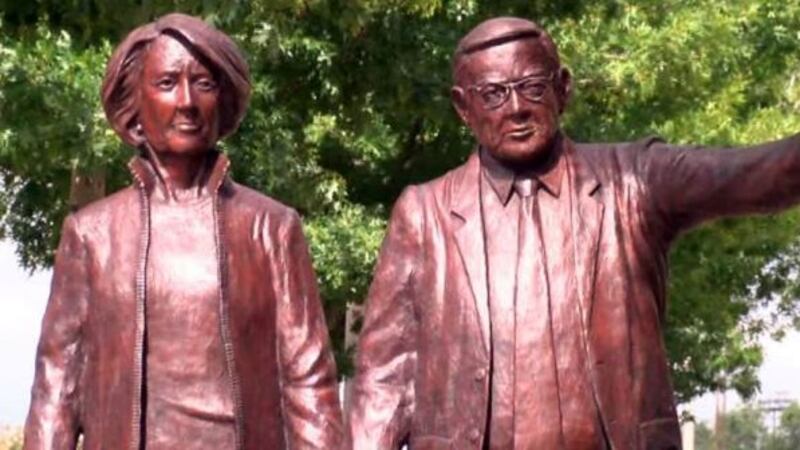 Published: Nov. 16, 2023 at 12:05 PM CST
LUBBOCK, Texas (KCBD) - Lubbock Representative Jodey Arrington paid tribute to "a true visionary for the Lubbock Community:" Delbert McDougal.
McDougal was a Lubbock developer, largely credited for the development of Overton Park. A statue of McDougal and his wife, Carolyn, stands in the park as a tribute to their contributions to community.
He was 86 years old.
Arrington made the following statement on Nov. 14:
"Mr. Speaker, I rise today to celebrate and honor the life of my dear friend and giant of a West Texan, Delbert McDougal, who passed away last week after 86 years of unwavering devotion to God, his family and the community he loved, Lubbock, Texas.
Delbert was born and raised in Hockley County, USA, where he learned at a young age the importance of hard work by chopping weeds in a cotton patch for 45 cents an hour.
He met his wife, Carolyn, in 1954, and together they started their family and began working to transform our community with countless real estate endeavors, including the largest privately financed urban renewal project in America.
The citizens of Lubbock enjoy a better quality of life and have a brighter future because of Delbert McDougal's big vision, his bold leadership and boundless love for all things West Texas.
God blessed West Texas with that great man, Delbert McDougal. And I pray that he will comfort the McDougal family in the days to come.
Go, West Texas."
PREVIOUS COVERAGE: McDougal family mourning loss of Delbert McDougal, developer who transformed Lubbock
Copyright 2023 KCBD. All rights reserved.