Cold front bringing rain chance Monday
Published: Nov. 19, 2023 at 8:43 PM CST
LUBBOCK, Texas (KCBD) - A few isolated showers were making their way through our area on Sunday evening. Partly cloudy conditions will stick around overnight with a chance of more rain after midnight.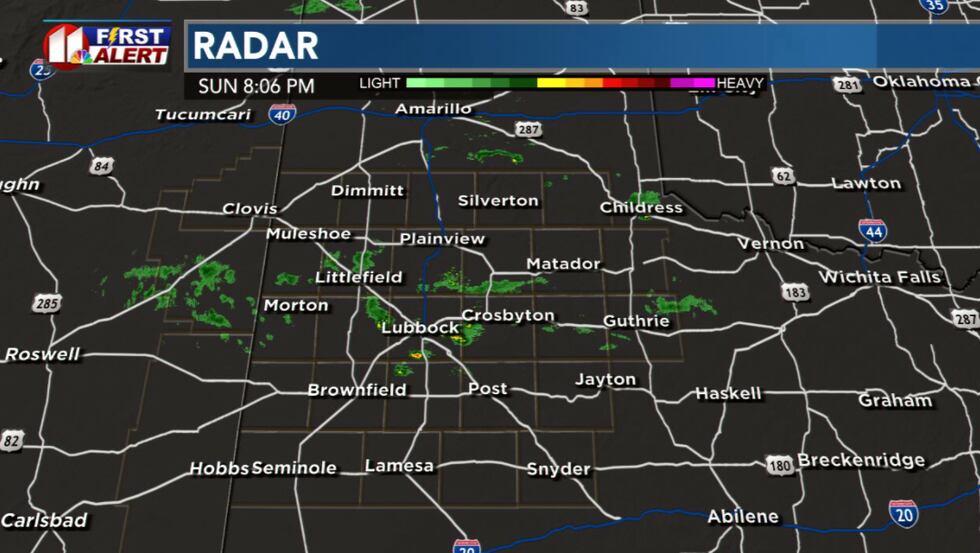 West winds will be around 10 mph with overnight temperatures dropping into the mid-40s.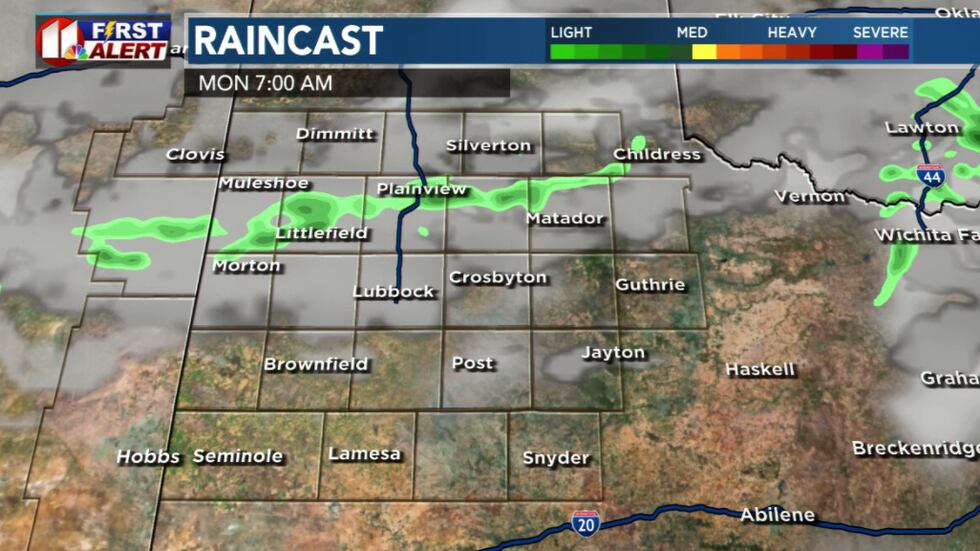 Early Monday a cold front will enter the area. Bringing windy conditions and rain chances along with it. The best rain chances will be in the morning hours, behind the front. High temperatures tomorrow will top out in the lower 60s. North winds will be windy around 20 to 30 mph throughout the day.
Monday afternoon and evening should remain dry with cloudy conditions. It will continue to be breezy with north winds around 15 to 20 mph and gusts up to 30 mph. Overnight lows will drop into the upper 30s.
Tuesday will be cool too with high temperatures in the mid-50s. It will be breezy again on Tuesday. Wednesday will warm back into the 60s. Thanksgiving will be dry with the temperatures in the 60s continuing. Friday things will cool down again with highs in the 50s and a chance of rain after midnight. Saturday there is another chance of rain with even cooler temperatures. Highs will be in the mid-40s on Saturday and Sunday.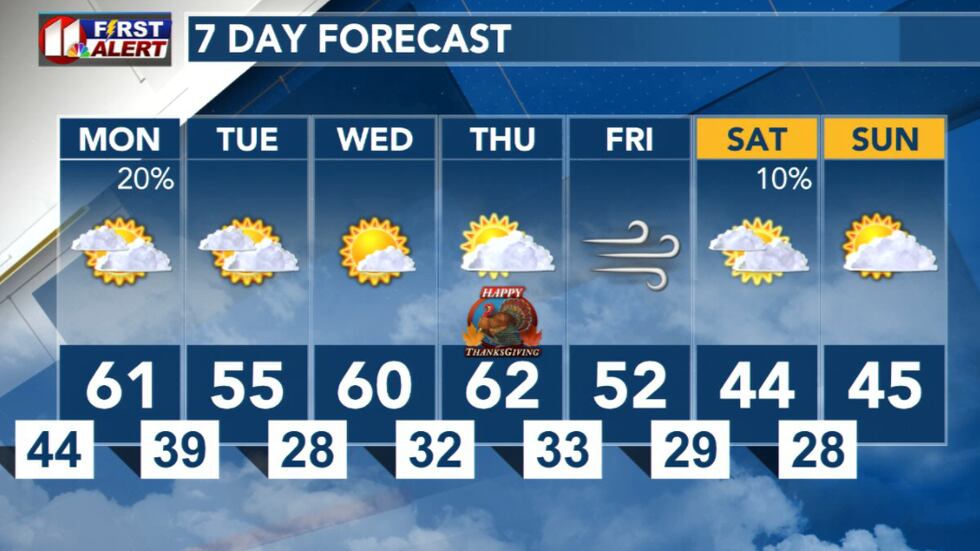 Copyright 2023 KCBD. All rights reserved.