Producer / Weekend Anchor
Lubbock, TX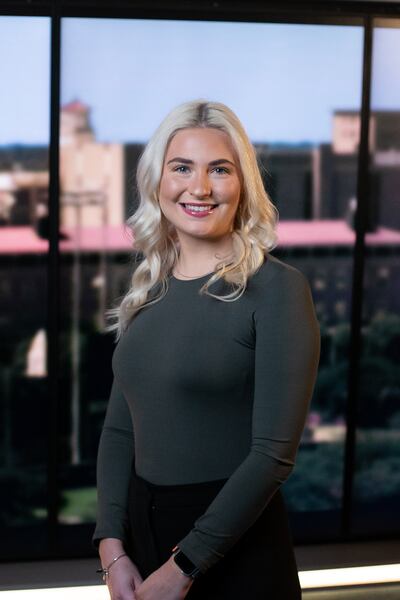 Madeleine Hall joined KCBD in 2022, where she started as an intern and was quickly given the opportunity to produce the 9 p.m. newscast on Fox34.
After her internship, she joined the KCBD family full-time as an evening producer. She is now a Saturday evening anchor, and is excited to bring the news to West Texas.
Madeleine grew up north of Dallas in Plano. She grew up with a passion for politics and creative writing which carried through to her time at Texas Tech University. Madeleine was a reporter for the university's newspaper, The Daily Toreador, before she fell in love with broadcast journalism.
Madeleine graduated in December of 2022 with a degree in Journalism and a minor in Political Science.
Madeleine is excited to start her career in Lubbock and continue bringing you Coverage You Can Count On.
Education
Texas Tech University