The Story of the 92-Year-Old Bank Robber
Published: Feb. 24, 2004 at 3:02 AM CST
|
Updated: Dec. 12, 2014 at 4:22 AM CST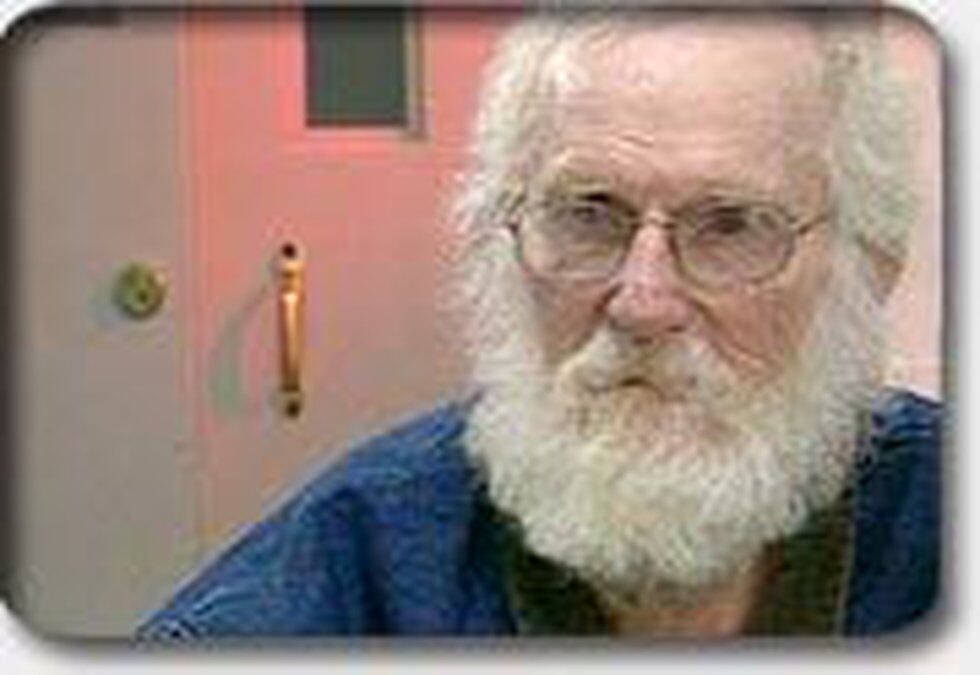 J.L. Hunter Rountree had everything he ever wanted; a wife, a son. He was a millionaire, but the good life didn't last as long as he wanted and that's why he turned to a life of crime.
Who would have thought an 82-year-old man could get away with robbing banks? It happened. More than once. J.L. Hunter Rountree's final thrill was last summer in Abilene. He was 91-years-old, the oldest bank robber known and he got caught, big time. "When they caught me, I was driving down the highway at 70 mph and saw the lights flashing behind me. So I kicked it up to 90. They did too. I slowed down and pulled over. The guy walked up beside the car with a gun in my face and said 'Get it out of the car.' I said 'take that damn thing out of my face. I don't even own a gun. I've never owned a gun," said Rountree during an interview in jail.
A Lubbock Federal judge sentenced Rountree in January to 12 1/2 years in prison. A life sentence for any 91-year-old. We found Rountree just two miles outside of Spur, Texas. He's jailed at the Dickens County Correctional facility and using a wheelchair to get around. "How do you get treated being the oldest person in the jail?" asked NewsChannel 11. "Great great great. They're all great to me. They call me 'famous," he said.
Fellow inmates call him "Famous" because he's been in and out of his cell to meet with the media. He agreed to visit with us, and during our interview we learned there's much more to J.L Hunter Rountree than just being a bank robber. Rountree admits to living two separate lives. "Honey, the first 83 years of my life, I didn't get a ticket for speeding. And at 83, my wife of 50 years of my life died. I went crazy. Literally crazy," he said.
Rountree, like any man trying to make it during the depression of the 1940's, worked his tail off. He had to take care of a wife and stepson. And wouldn't you know, his hard work had paid off. He became a successful Houston businessman making and selling anchor chain winches for off shore drilling rigs. "What happened to that business?" we asked. "I sold it," he said. "You sold it? How much money was it worth?" we asked him. "A lot." "Millions?" NewsChannel 11 said. He shook his head yes.
Rountree retired, but was forced to find work again, when his retirement money began to run dry. So, he found work with a Houston oil field supply business. After that, he bought a shipyard in Corpus Christi, took out a two million dollar loan for supplies to build boats. But Rountree says the bank yanked the loans from underneath him, causing him to file for bankruptcy.
"So, to this day, do you still have a personal vendetta against banks?" we asked. "Yes. Always will. Because they broke me," Rountree said.
Losing money was only the beginning of what he calls the worst years of his life. His stepson was killed in a car crash, and over time his wife of 50 years died of lung cancer. "There were no good years after my wife died. No good years," he said.
Rountree turned to drugs and alcohol with a 31-year-old woman he met in a bar. He married her then divorced one year later. That's when Rountree went on his bank robbing spree at 82-years-old.
"Did you think and 82-year-old man could get away with it?" we asked him "I knew I could get away with it. Honey, I got away with a bunch of them," he said. We asked him what his secret was. "Being smarter than the banker, and that' not being very smart," Rountree said. "You got caught three times," we said. "I know. I got caught being stupid," he said.
Rountree says he started robbing banks to get even, to get back at them for making him broke. But after his first bank heist in Corpus Christi, it became more than just revenge. Rountree says it was an urge he kept, a craving to rob banks. "When I robbed a bank and I walked out that door, I got a rush. It may last five minutes or 30. It made me feel good," he said with convincing eyes.
This is how he did it. He would write the word "Robbery" on a manilla envelope and hand it to the youngest teller. He says he never carried a weapon. "I'd say 'Fill it with money and do it quick.' And usually they do because they're told at school to do what the robber says."
The oldest bank robber known in the United States could only shuffle out because he couldn't walk very fast. So if it was that easy for the elderly robber to get away with thousands of dollars, what did he do that got him caught in Abilene last summer? He says he goofed.
Rountree's rule of thumb, put tape over the car's license plate. But he didn't do that the morning of his Abilene bank heist. "Oh hell, I'll just hide the car. I didn't do a good enough job hiding the car. When I walked out of the bank, I saw the Vice President of the bank. He saw me get into the car," Rountree said.
Thirty minutes later, authorities caught up with Rountree on US 84 heading South toward Goldthwaite. It's a town 70 miles south of Abilene, the town where he'd moved to after his two and half year stint in a Florida prison for robbing banks. "I figured I would get caught (again) at a bank some day and be put in jail," he said.
The grizzly Rountree says he sleeps most of his time away, because he can't read. He says his eyes are bad. Jailers check on him every 30 minutes to make sure he's still alive.
This is 'Famous' and his life now. A wheelchair, and an iron finish to his long life. Rountree is prepared to die in jail. But if he were free, he said there's no place he'd rather be than fishing on a Galveston pier. By the way, Rountree has been transferred to Fort Worth at a jail where they take care of elderly inmates. A life, he says, he's lived with no regrets.