911 calls released in fatal car accident
Published: Aug. 22, 2012 at 5:49 PM CDT
|
Updated: Dec. 15, 2014 at 2:01 AM CST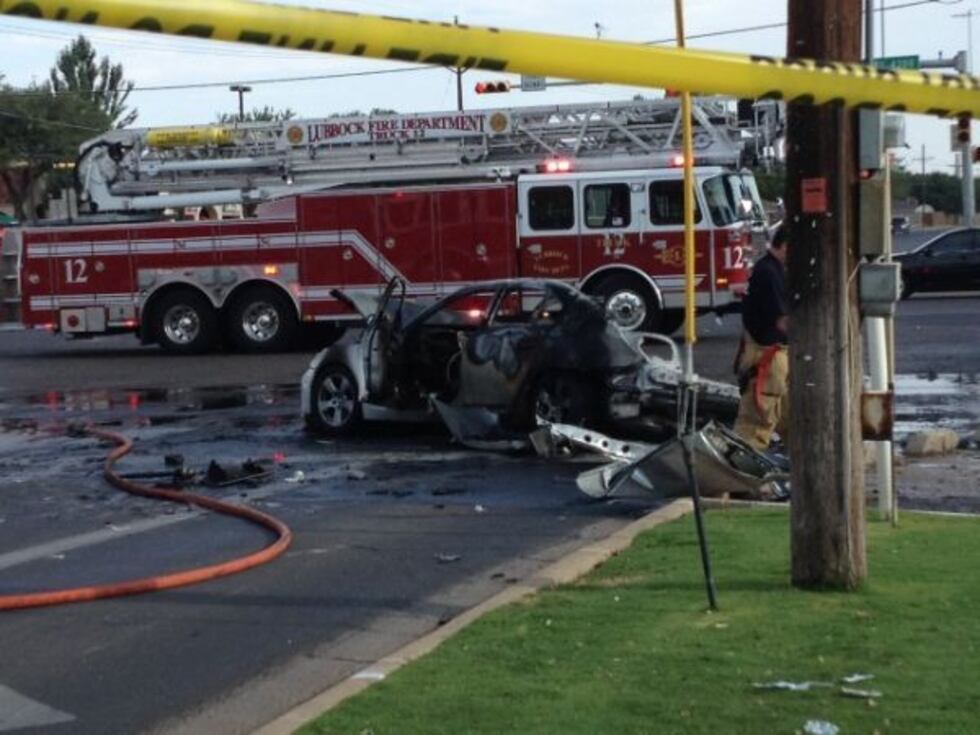 LUBBOCK, TX (KCBD) - Newly released 911 audio recordings and police dash cam video are giving a more in-depth look into a disastrous car accident that left one woman dead and another fighting for her life last Tuesday.
The accident happened at the intersection of 82nd and Quaker, when police say Sherry Swann was headed east on 82nd and slammed into a car driven by LaDon Madden. Swann was ejected from her SUV and killed, Madden was seriously hurt.
Just moments before the accident, a witness dialed 911, saying they saw Swann driving erratically.
"Yeah, I just wanted to report this crazy lady, that's driving around. She just ran a red light going about 60 and didn't even try to slow down," the 911 caller said.
The caller went onto say, she saw Swann acting out of control, while she was behind the wheel, and she was afraid she would hurt someone.
"And she was screaming, she had her windows down and she was just like, doing this weird stuff with her hands. I mean, she was absolutely crazy or coming off drugs or something," the caller said. "She's gonna kill somebody."
Newly released dash cam video shows the moments shortly after police arrived on the scene of the car accident. In it, Madden's car can be seen completely engulfed in flames. EMS crews and witnesses tend to Madden, who had ben rescued from her burning car.
Moments after the accident, 911 dispatchers were overwhelmed with calls from people who saw the accident scene.
"We got a fire on Quaker and 82nd. A car ran into another, the car exploded," a 911 caller reported.
Madden was transported to the hospital with serious injuries. She has since been released from the hospital.
Copyright 2012 KCBD. All rights reserved.