Critics: Grandparent access law threatens parental rights
Published: Aug. 27, 2012 at 9:21 PM CDT
|
Updated: Dec. 15, 2014 at 2:01 AM CST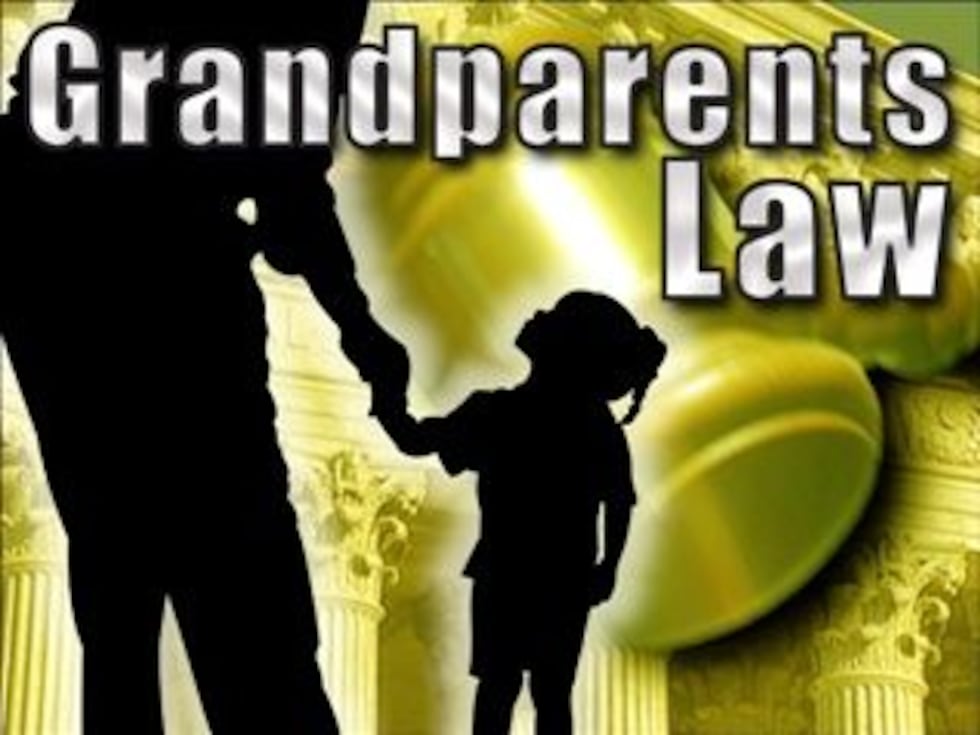 LUBBOCK, TX (KCBD) - For nearly 20 years, the Texas Grandparent Access law has been geared towards protecting both children and grandparents. The intent is to make sure that grandparents are not eliminated from a child's life after divorce or the death of one parent.
Recent allegations claim the law has been turned upside down and used a weapon to take children away from perfectly good parents. The Lubbock-based Texas Home School Coalition has lobbied to get the law changed.
The Coalition's goal is rework the law so that a custody battle between parents and grandparents is a discussion over what's best for the child instead of who can spend the most money in court.
Cyndi Ortiz, 43, of Lubbock is in a custody battle against her own parents, Kathy and Lin Hall. After her son Tristan had some issues, she sent him to her parents who run a program called Teen Challenge of New Mexico.
"Who better to call than your parents, who helped troubled youth for 30 years, and ask to put him in the program?" asked Ortiz.
Court records indicate that Ortiz's intent was for Tristan to be enrolled in Teen Challenge.
The Halls decided they would not send Tristan home. Instead, they filed a case against their daughter to keep custody of Tristan. That is when Ortiz found out Tristan had never been enrolled into the program.
New Mexico Judge Deborah Davis Walker granted the Halls full custody of Tristan and ruled Ortiz as unfit because she enrolled her son into a program.
Ortiz claims the reason her parents want custody is due to child support; however, Standridge Law Firm Attorney Amanda Navarro said that the Halls did not inquire about any child support until Judge Walker had granted it.
Tristan, 15, had the opportunity to leave his grandparents and go back to Lubbock, but chose to stay with the Halls.
Since then Teen Challenge of New Mexico voluntarily sent the young men in their care back home amid an investigation by officials in that state. Photos surfaced of teens being made to clean a sewer with no proper safety gear.
And there's another interesting twist. According to a report on foxnews.com, the same New Mexico judge who oversaw Ortiz' case was tricked into ordering child support for two years on a child that did not exist.
Director of the Lubbock-based Texas Home School Coalition, Tim Lambert, admits Ortiz's case is a little different because it crosses state lines, but he says there are other examples that are completely inside the jurisdiction of Texas courts.
"That is exactly what we're facing today in the family law courts, where someone is taking a statue and abusing that law and non-parents were either trying to interfere or in worst case actually take the children," said Lambert.
Lambert is asking lawmakers to pass the "Texas Parental Rights Restoration Act." It would eliminate temporary orders in cases brought for reasons other than abuse or neglect. It would also mandate a hearing within 45 days in cases brought by grandparents and they would have to prove emotional harm to the children if access to the grandparents is denied.
Rep. Charles Perry agrees with Lambert's proposal, and says it is time to level the playing field.
"It shouldn't be who has the best pocketbook, but who has the best interest of this kid," said Perry.
Texas Tech Law Professor Terri Morgeson disagrees. Morgeson said, at least here in Texas, the state law is already a level playing field.
"The way the law is written now, the grandparents are not going to be able to get possession and access without extreme circumstances," said Morgeson.
Morgeson also points to the Supreme Court ruling "Troxel V. Granville" which declared the fact that parents have certain constitutional rights in raising their kids. The law already meets this standard, according to Morgeson.
Parents did not always have that kind of protection in the court system.
"Now we've kind of swung back the other way," said Morgeson. "We're upholding a parent's constitutional right to be a parent and say if you're going to try and come in and get custody of this child, it's not going to be because you have more money or because you have a bigger house. It's because the person is actually a danger to their child, and I think that's better."
Lambert hopes to get his bill sponsored in time for the January Legislative Session.
Copyright 2012 KCBD. All rights reserved.