TTU historians eager to explore mystery tunnel
Published: Sep. 5, 2013 at 10:42 PM CDT
|
Updated: Dec. 15, 2014 at 3:21 AM CST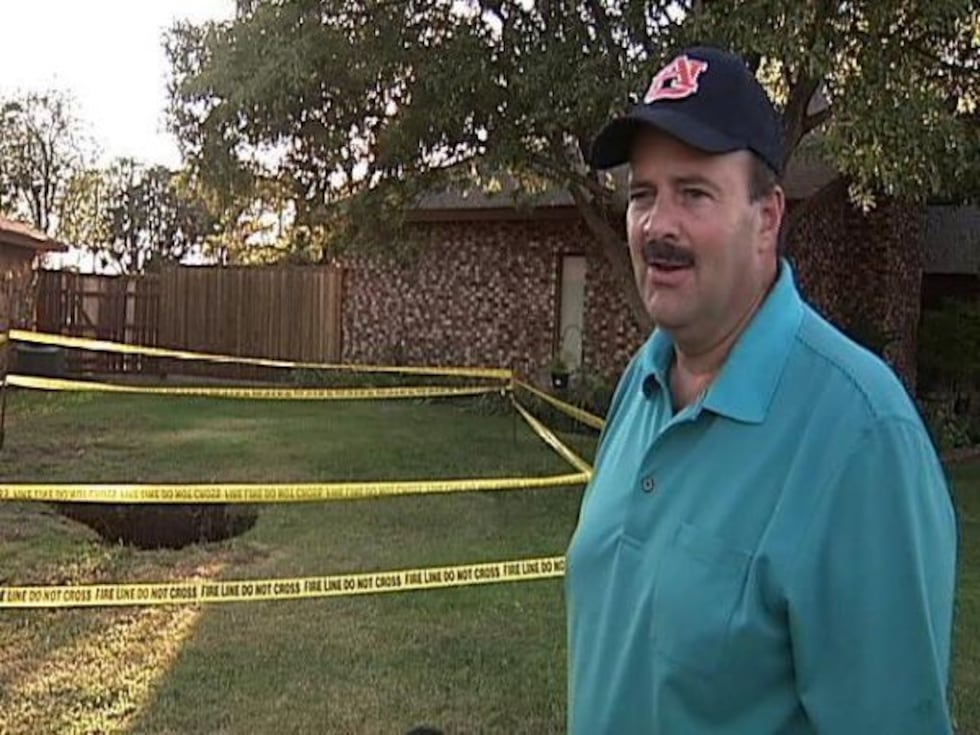 LUBBOCK, TX (KCBD) - Only a few feet below the surface of this suburban North Lubbock home is an undiscovered relic of the past.
"They thought it was a cesspool or something along those lines and then they thought it was a root cellar, but it turns out it was actually a tunnel," said homeowner Lee Smithwick.
He and his wife were watering the yard on Monday. When they came back outside to move the sprinkler, it was gone. A hole had formed in the middle of their lawn about three feet across and their sprinkler was at the bottom of a tunnel that had collapsed.
"Well, it was a hole in the ground. It looks like I had seen sinkholes before and it was a sinkhole but when I got a little closer, we noticed there were beams in it," said National Ranching Heritage Center curator Dr. Scott White.
He and fellow curator Dr. Robert Tidwell are stunned by the discovery.
"It was a complete surprise and has kind of been an interesting mystery," said Dr. White.
They agree the structure was built after 1909 because railroad ties were used in the construction. That year is when the railroad first came to Lubbock from Plainview. Right now, the function of the structure is anyone's guess.
"What it was used for, it would be nice to know, it really would be because it's a mystery. It's just in a very unexpected place," said Dr. Tidwell.
Eventually the city and the homeowner will likely fill the tunnel for safety reasons, but Dr. White and Dr. Tidwell hope they get their chance to unravel this mystery before that happens.
"We would like to see when they excavate it and open it up to be able to have a chance to look at it a little better just to see if there's anything there - any markings, anything."
Along with markings on the wall, they hope to find anything that might be left behind, such as a bottle or can.
"We do have a sewer line that's on the other side of the road that was installed in the early 60's, late 50's that's actually deeper than this, so we're kind of confused," Lubbock City Engineer Wood Franklin said.
The city is scheduled to start excavating the tunnel on Wednesday, Sept. 10.
Copyright 2013 KCBD. All rights reserved.