Easter egg hunt helps visually impaired kids make childhood memories
Published: Apr. 13, 2014 at 10:41 PM CDT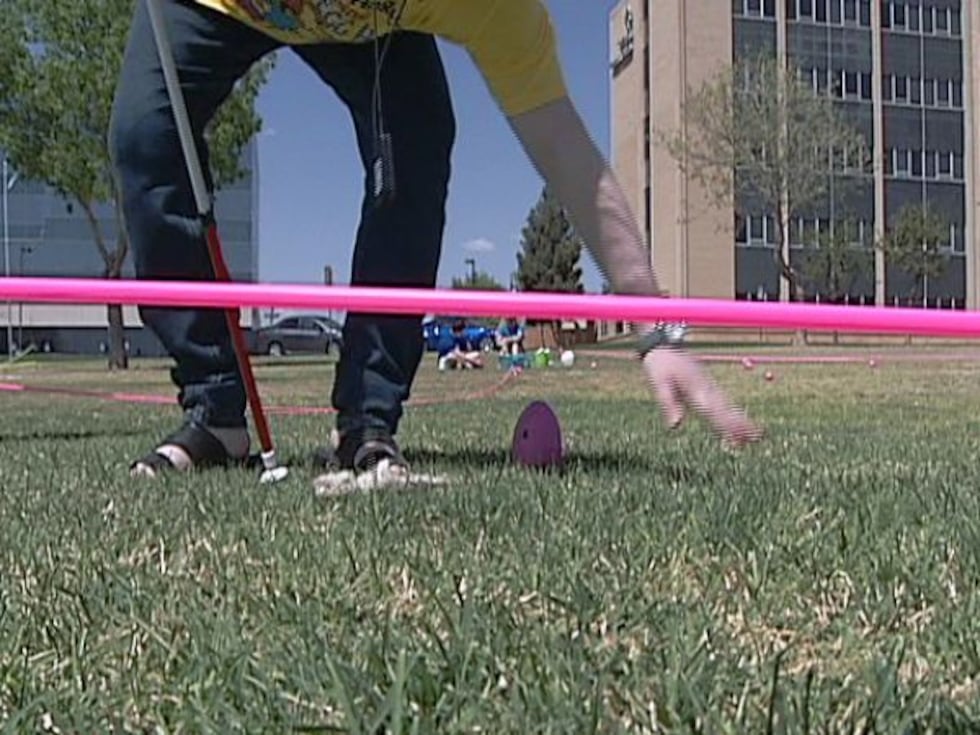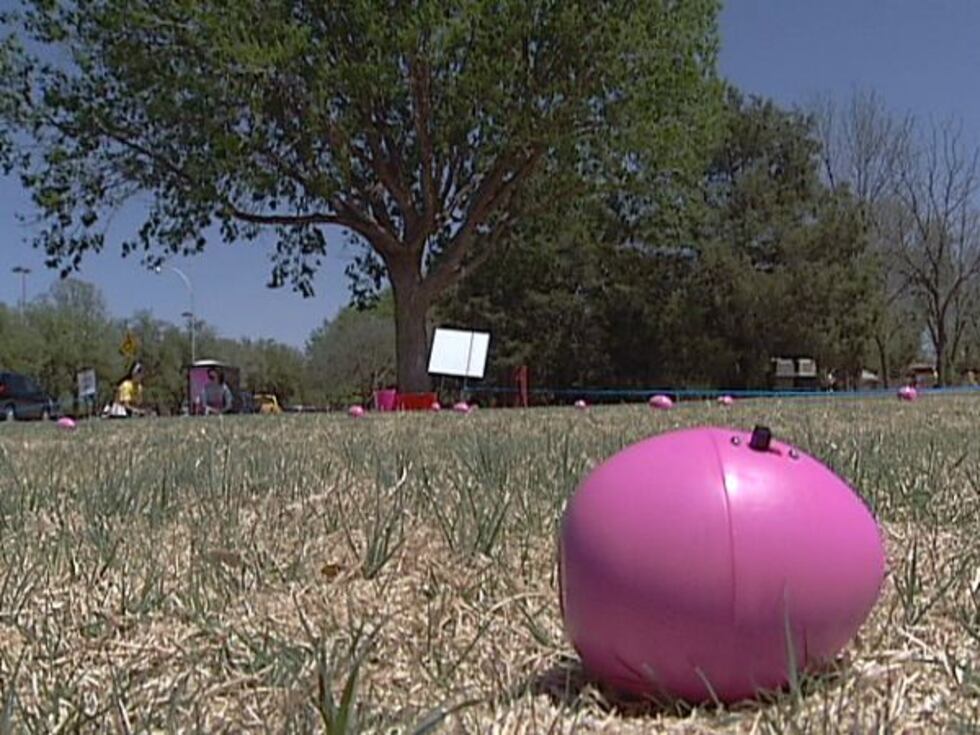 LUBBOCK, TX (KCBD) - Lubbock's first beeping Easter egg hunt came to Maxey Park Sunday afternoon, giving visually impaired children an opportunity that, at first, didn't seem possible.
Cassie Johnston, the executive director and co-founder of Alstrom Angels, said that there are some limitations on visually impaired people that sighted-people don't even think of.
"For sighted people, there's a lot of things that we don't realize children with visual impairments don't get to do or experience, like Easter Egg hunts. For a child who can't see, it's a huge deal to get to participate."
Johnston's daughter, Bryce, was one of the visually impaired children hunting for Easter eggs. Johnston said it was her daughter who served as the inspiration for the event.
"We started this when our five year old daughter Bryce was diagnosed with Alstrom syndrome," she said. "It's a very rare disease that causes childhood blindness, deafness, diabetes, congestive heart failure, kidney and liver failure, and it's one of those diseases that is so rare that most doctors have never heard of it.
"We found ourselves directing her during last year's Easter egg hunt, saying, 'Turn to the left, now turn to the right, now bend straight down and pick it up,' and that's not really fun. It's almost like she was being a puppet. There was really no hunting involved in that, and that's when we thought there's got to be a better way, there's got to be a way where these kids can hunt them on their own and have that excitement of, 'Hey I found it!'"
Volunteer Melisa Dudley was able to see that excitement first hand.
"We had a little 8-year-old boy who was blind his whole life and was never able to experience what an Easter egg hunt was all about," Dudley said, "and to watch that as a parent of a child who can see it just warmed my heart. We really got to see their enjoyment and just sheer happiness. I can't imagine what the beeping egg sounded like and being able to actually hold it and hear it."
The event wasn't all about Easter eggs - there was a bouncy house, popcorn, face painting, a beeping baseball the kids could hit off a tee and a petting zoo, courtesy of Whitley Acres. However, it was also an opportunity to educate.
Paityn Johnston, Caroline Wilkerson and Natalie Chaudhuri were a few of many sighted children who were able to experience what it would be like to Easter egg hunt blind by wearing blindfolds.
"It was really difficult," Paityn said. "I mean, you have to feel around and listen very hard. It's really hard."
"It's not something you normally think about," Caroline said. "It's kind of something we take advantage of. You know, every Easter we get to go and find prizes, and it's nice for everyone to have this opportunity."
"I did like Easter egg hunting," Natalie said. "I feel like I connected more with people who were actually blind and to feel the same experience as them."
Johnston said she hopes to turn the egg hunt into an annual event to both raise awareness and allow other visually impaired children to have the unique experience of an Easter egg hunt.
Copyright 2014 KCBD. All rights reserved.