Maddox makes emotional return to Rip Griffin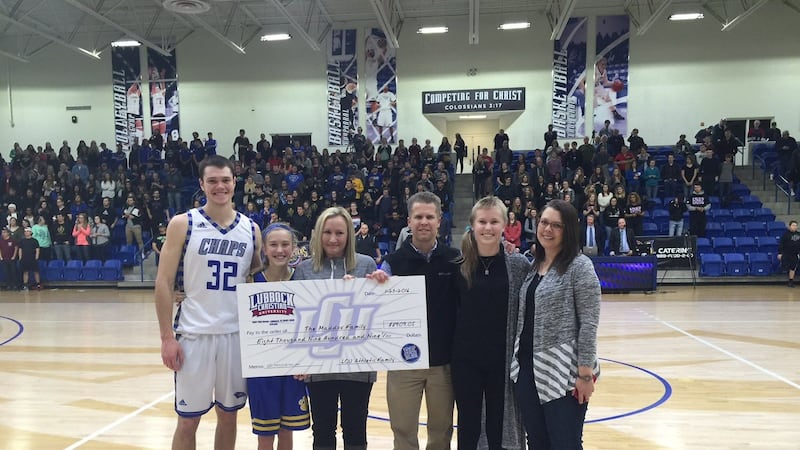 Published: Jan. 22, 2016 at 3:57 AM CST
|
Updated: Apr. 21, 2016 at 2:58 AM CDT
An emotional homecoming at the Rip Griffin Center Thursday night for LCU volleyball player Malori Maddox.
Maddox returned home two weeks ago after spending months recovering in a Dallas hospital.
The senior fainted during a volleyball match and required immediate, and life saving, brain surgery.
For the first time since the accident she returned to the court with her family.
The LCU community raised more than $9,000 for the Maddox family by selling t-shirts and presented a check at halftime of the men's game.
Malori says she's overwhelmed by what the community of LCU has done for her and her family.
"I don't deserve anything," Maddox says. "All I did was go to sleep and let everyone else do the work. I don't deserve anything- it's all the lord."
Malori's return to the Rip Griffin was emotional for more than just the senior, though. The check presentation brought her mother to tears.
We haven't seen her on that court since she played on senior day so it was just emotional for me as a mom."
Copyright 2016 KCBD, All rights reserved.