Drivers identified in fatal US Hwy. 87 semi-truck crash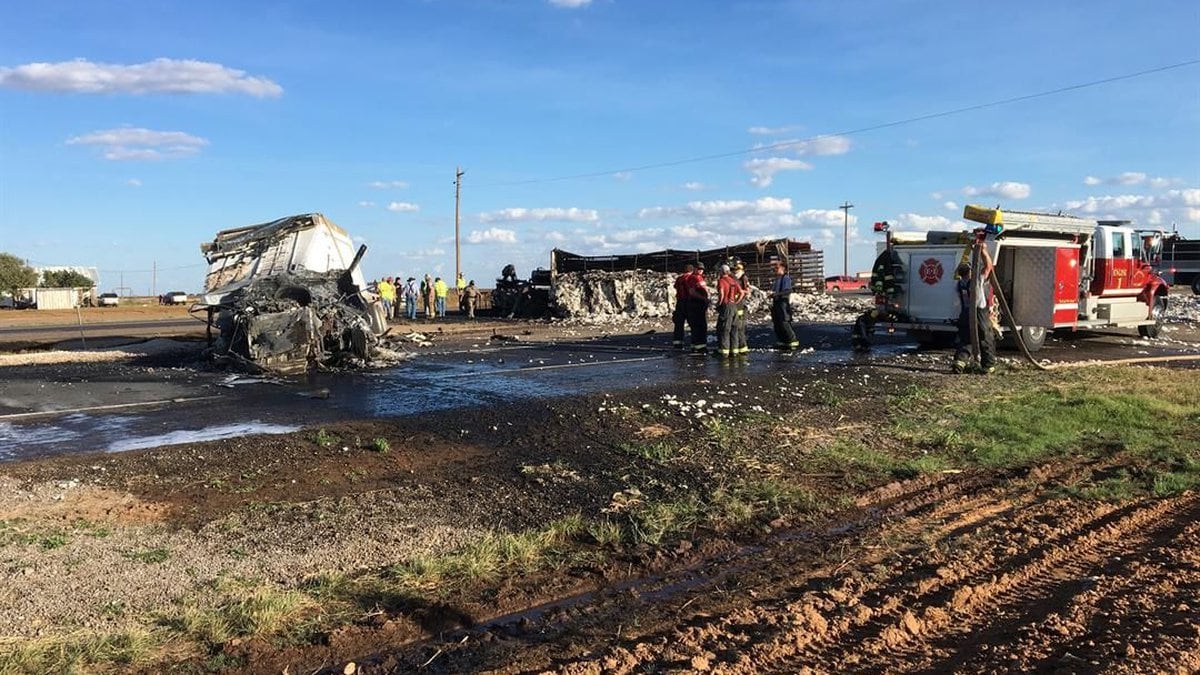 Published: Oct. 27, 2016 at 8:48 PM CDT
|
Updated: Oct. 28, 2016 at 2:09 PM CDT
LYNN COUNTY, TX (KCBD) - US Hwy. 87 was shut down for hours in both directions Thursday afternoon after two semi-trucks crashed head on near the intersection of County Road 2, which is south of Woodrow.
The crash happened around 4 p.m. and the road did not reopen until 12:15 a.m. Friday morning.
According to DPS officials, Rene Cruz, 34, of Raymondville, TX was driving a module truck and pulled out in front of a semi truck, driven by 27-year-old Alex Pritchard of Lubbock. When the trucks collided, they burst into flames and the cotton in the module truck caught fire.
Cruz died on the scene and Pritchard was taken to University Medical Center for his injuries.
Woodrow Volunteer Fire Department and Lynn County Fire Department were called to the scene to put out the fire.
Copyright 2016 KCBD. All rights reserved.