Turning back the clock with an eyelid lift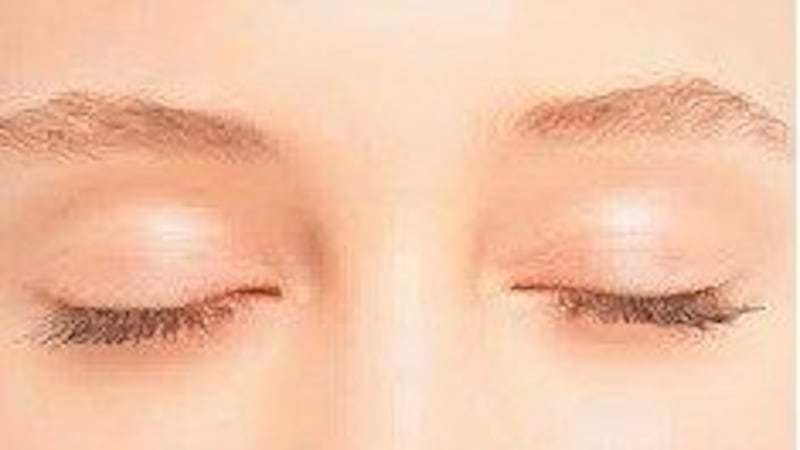 Published: Nov. 17, 2016 at 4:03 AM CST
|
Updated: Nov. 17, 2016 at 11:48 PM CST
LUBBOCK, TX (KCBD) - Would you like to get rid of excess skin around the eyes? Lift up those droopy eyelids?
Extra skin over the eye can obstruct vision or perhaps just seem unsightly. An eyelid lift, or blepharoplasty, is one of the most common procedures in plastic surgery. Many times a blepharoplasty has more to do with reversing the effects of someone's genetics than age. Eyelid surgery can turn back the clock, open your eyes to a new you -- or both.
And it's not just for Hollywood. Dr. Rob Schmid, a plastic surgeon, says "I bet there's 500 eyelid surgeries a year in Lubbock, TX. Absolutely."  Dr. Schmid says he performs roughly 150 eyelid procedures a year in his office alone and there are other doctors in town who offer the surgery as well.
Tina Bland, a hair dresser, came to see Dr. Schmid to complain about her droopy eyelids. She's young -- in her early 40s -- and a little annoyed. She told Dr. Schmid, "This really bothers me, this skin right here," as she demonstrated that the extra skin over her right eye could pull way out from her face.
Dr. Schmid fussed at her and said,  "Definitely after we do this surgery, don't do that again."
According to the American Society of Plastic Surgeons, the average cost of an eyelid lift is around $2,800. Dr. Schmid explains that the range in price depends on whether the patient wants an office procedure with local numbing agents or an operating room procedure where an anesthesiologist is there to offer complete sedation.
Blepharoplasty is one of the few procedures in plastic surgery covered by insurance, even Medicare. If an eye doctor agrees your droopy eyelid is affecting your vision, that is. Tina, like many other patients, chose the less expensive option: an in-office eyelid lift to avoid the expense of the operating room.
First, her eyelids are marked to determine where and how much skin will be removed. A topical cream is applied to numb her eyelids. Eyelids becoming numb, Tina enters the operation room. Her daughter Kasie has decided to join her, as Tina will need someone to drive her home after the procedure. A local injection near the eye provides more pain relief, which Dr. Schmid describes as similar to what a dentist gives to numb the gums. "So Tina, do you mind if I talk to you while I'm doing this?" he asks Tina while she lies on the gurney in the procedure room. Tina mumbles something; she's nervous.
When the extra skin is snipped, it is stitched back together along the line Dr. Schmid drew earlier. When he told Tina, " We're taking about a half inch of extra skin off here," Tina answered, "Take a lot." Maybe Kasie should not have watched her mother's procedure: "I think I'm going to be okay," she laughed.
In less than an hour's time, Tina was on her way home again. In a week, she'll come back to have the stitches removed. Then, according to Dr. Schmid, most patients can cover any redness or bruising with makeup, although there may be some swelling and tenderness for weeks.
The results are subtle. Dr. Schmid says "The idea is not to look 'done', but to look refreshed." Tina says even after a few weeks, she could still feel some tenderness if she touched her eyelids.
I asked her if it was worth it. "Definitely," she replied. "I love it."
There are several specialists who offer this procedure: plastic surgeons, dermatologists, and ophthalmologists. For the best and safest results, make sure your doctor is board-certified and trained in eyelid surgery.
Copyright KCBD 2016. All rights reserved.