Levelland woman dies from injuries suffered in 3-car collision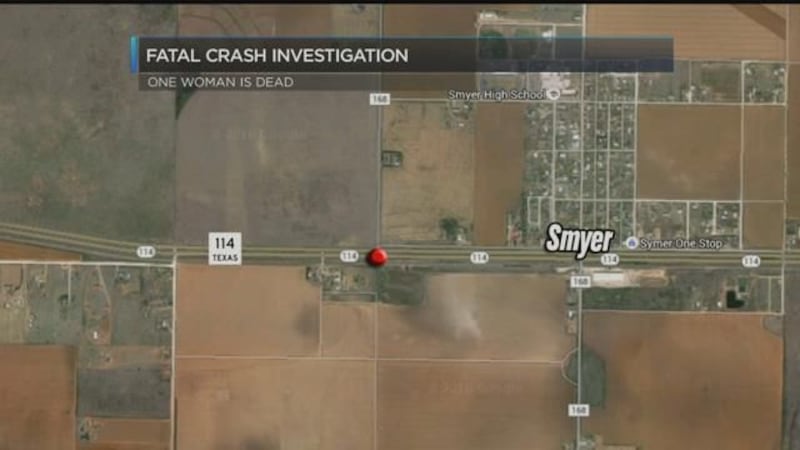 Published: Apr. 11, 2017 at 2:34 PM CDT
|
Updated: Apr. 11, 2017 at 4:04 PM CDT
SMYER, TX (KCBD) - 84-year-old Betty Yeary from Levelland has died from injuries suffered during a crash that happened on TX 114 and FM 168 Tuesday morning.
According to Texas DPS, she was driving a Buick, attempting to turn left from the eastbound lanes of TX 114 onto FM 168 around 7:47 am Tuesday. Authorities say she failed to yield the right of way to a GMC pickup that was traveling westbound on TX 114.
The pickup then collided with the Buick, and the two vehicles traveled into a ditch near the westbound lanes and the service road. DPS says after this crash, another crash occurred involving a Silverado pickup that was stopped at the stop sign at the north service road.
Yeary was transported to Covenant Medical Center by AeroCare, where she later died from her injuries. Two other passengers, an 11-year-old and a 13-year-old, were also transported to Covenant by ambulance. A 5-year-old passenger was taken to Covenant in a private vehicle. DPS says the driver and one other passenger suffered non life-threatening injuries.
The drivers of both pickup trucks were released at the scene with minor injuries.
Copyright 2017 KCBD. All rights reserved.