CAUGHT ON CAMERA: Bystanders hold accused beer thief until police arrive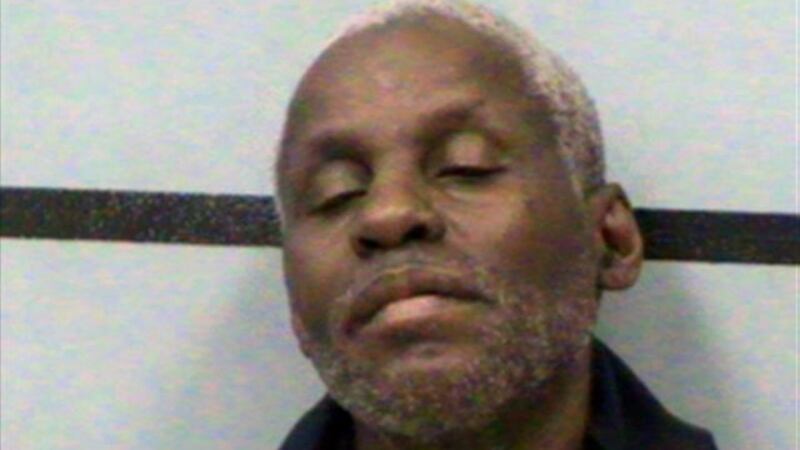 Published: May. 19, 2017 at 3:10 PM CDT
|
Updated: May. 21, 2017 at 2:06 PM CDT
LUBBOCK, TX (KCBD) - Bystanders took matters into their own hands Thursday night in Lubbock when a man tried to steal multiple 30-packs of beer from a convenience store, according to police.
The situation was caught on camera by another customer, Kinnah Pennington.
According to police, 52-year-old Russell Dean Watson, of Lubbock stole several 30-packs of beer from the E-Z Mart on 34th Street. On his last attempt, around 10 p.m., two men inside the store were able to hold him down until police arrived. During the struggle, Watson kicked and damaged some glass in the store.
"We know that any crime, even shoplifting, is unpredictable and can become dangerous or deadly very quickly.  In situations where human life is not in danger, we recommend that the public contact law enforcement and be a good witness to the event," Lt. Jon Tutino with the Lubbock Police Department said.
Pennington says employees locked the doors, so while she and other customers were stuck inside, she pulled out her phone and captured the footage.
In the video, you can see the two men trying to keep Watson from leaving with the beer.
She says she certainly didn't expect to witness this.
"I mean it was pretty scary. We were all locked in there. We weren't allowed to leave until the cops got there. But, I think they had it pretty much under control. I'm glad that he didn't get away with the beer," Pennington said.
Watson was arrested and was taken to the Lubbock County Detention Center where he faces charges of theft and is a suspect of criminal mischief.
Copyright 2017 KCBD. All rights reserved.