Alpha Kappa Alpha donates 1,908 pounds of food to South Plains Food Bank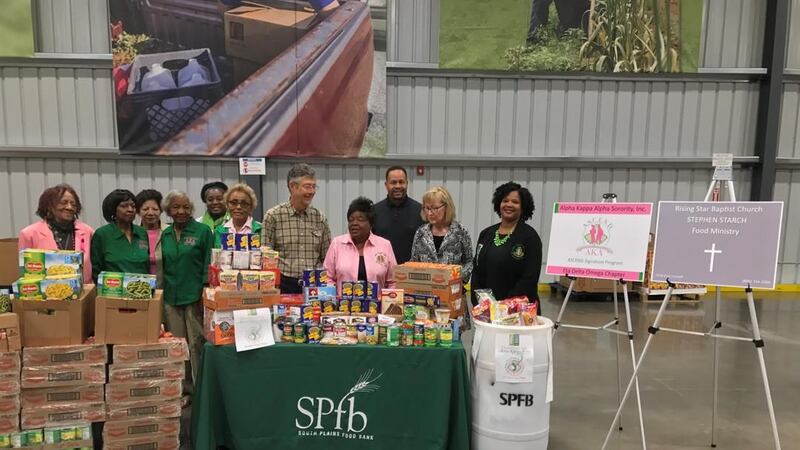 Updated: Oct. 16, 2017 at 11:18 AM CDT
LUBBOCK, TX (KCBD) - In honor of National Childhood Hunger Day, the Alpha Kappa Alpha sorority, along with their community partner, Rising Star Baptist Church Stephen Starch Food Box Ministry, donated 1,908 food items during a news conference at the South Plains Food Bank, Monday, October 16, 2017 at 10 a.m.
The number 1,908 represents the significant and historical year that the organization was founded.
AKA's goal is to engage in strengthening families by helping to eradicate childhood hunger through the provision of a noteworthy amount of food items, believing that stronger families work together to create stronger communities.
"Over 29,000 children suffer from hunger in the South Plains community," said David Weaver, CEO of the South Plains Food Bank. "Organizations like Alpha Kappa Alpha, who have a mission to address issues such as hunger, are very valuable to the food bank. We are grateful for their service and dedication to help feed our kids and fuel our future."
The South Plains Food Bank is excited to partner with Alpha Kappa Alpha to help end hunger, give hope and enrich lives for those less fortunate in our community.