Lubbock family, fellow astronaut remembers crew lost on Space Shuttle Columbia 15 years later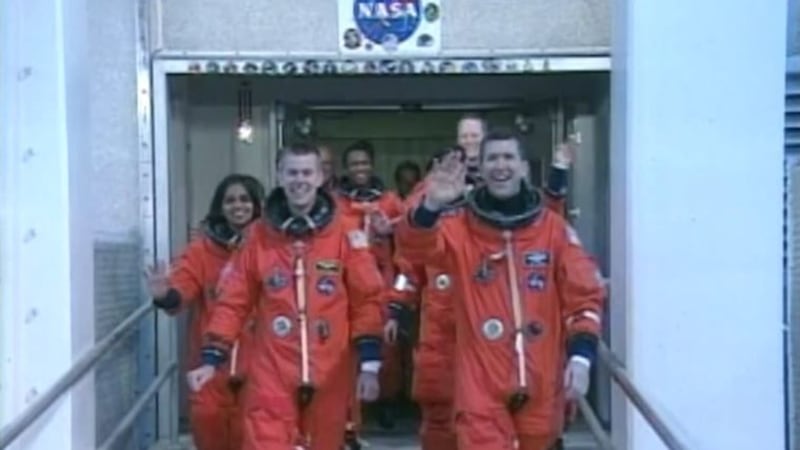 Updated: Feb. 2, 2018 at 1:05 AM CST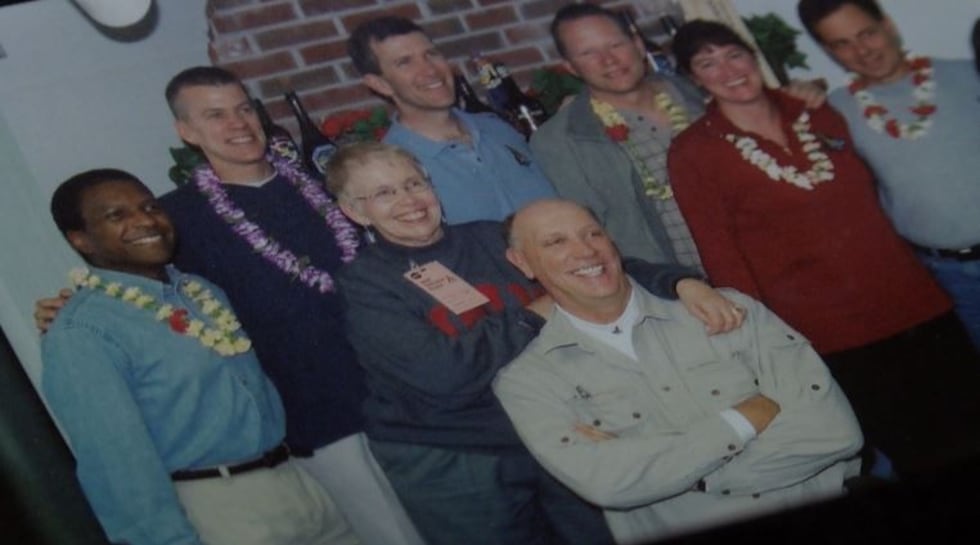 LUBBOCK, TX (KCBD) - It's been 15 years since the United States and the world stood in shock on Feb. 1, 2003, watching the Space Shuttle Columbia disintegrate and fall from the sky, killing all seven crew members, including two who made their mark in Lubbock, Willie McCool and Rick Husband.
Family and friends of the crew encourage people to remember the astronauts and the good work they did before their mission tragically ended.
"They did a lot of work to find better ways of space exploration, better ways of living, better health for all of us," Audrey McCool, mother of Columbia Pilot and Coronado High School graduate Willie McCool said.
KCBD spoke to Audrey and and Willie's father Barry, who moved back to Lubbock following the tragedy. Barry works as a professor at Texas Tech University and Audrey serves on the Board of the Texas Aviation Heritage Foundation, which has helped establish scholarships in Willie's honor.
"He became a member of a very exclusive club. The results had a tremendous effect on the entire world," Barry said, speaking about his son's decision to become an astronaut.
The McCool's lived in Las Vegas during the STS-107 mission and watched Columbia stream across the early morning sky on its way to land in Florida before disappearing.
"Barry said, 'There is something wrong with it.'," Audrey said. "Then, we started trying to figure out what was happening with it. It became obvious it was catastrophic."
As Willie's Casualty Assistance Officer, Barry immediately began to travel to Houston where other family awaited Columbia's return.
Retired NASA Astronaut Colonel Steve Lindsey worked with Willie on NASA spacecraft upgrade research and knew the Columbia crew. He was serving as family escort for the STS-107 mission and was on the runway that morning.
"Knowing what I knew about how missions ran, listening to the communications, I knew probably several minutes before anybody around me knew something had gone wrong, badly wrong," Lindsey said. "The hardest part of the whole thing was that time in between when I knew and I knew the families were going to figure it out."
As a military family, the McCool's say they were prepared for loss more than the general public. They know the crew died doing what they loved.
"Even though he was an astronaut and a public figure, he was very, very humble," Barry said. "He took me aside once when we were in Houston. He says. 'Dad, quit introducing me as your son the astronaut.' He had this humility about him. He really put others before himself."
"Every one of them were extremely accomplished and brilliant people, but also really humble," Lindsey said. "[They were] very much not about themselves but about other people and taking care of people. They were appreciative of the role they were in and wanted to share that with everybody."
The McCool and Husband family have teamed up with the Texas Tech University Southwest Collection to open a special exhibit at the Silent Wings Museum: Columbia 15 Years After. Audrey says the exhibit presents artifacts never seen before, recovered from the wreckage of the shuttle. It's a memorial, but it also aims to inspire young people to become researchers and astronauts.
"[The exhibit] especially focuses on the scientific aspect of all the things that the crew was doing. The mission was all about trying to motivate young people to, as Willie would have liked, to have them study more science and math, whether you are a guy or whether you are a girl," Audrey said. "Everybody has opportunities, so we would like to keep that image fresh in the mind of young people."
The exhibit will be on display Jan. 30 through June 17 in the Timeline Gallery.
Copyright 2018 KCBD. All rights reserved.