Lubbock Christian University appoints new provost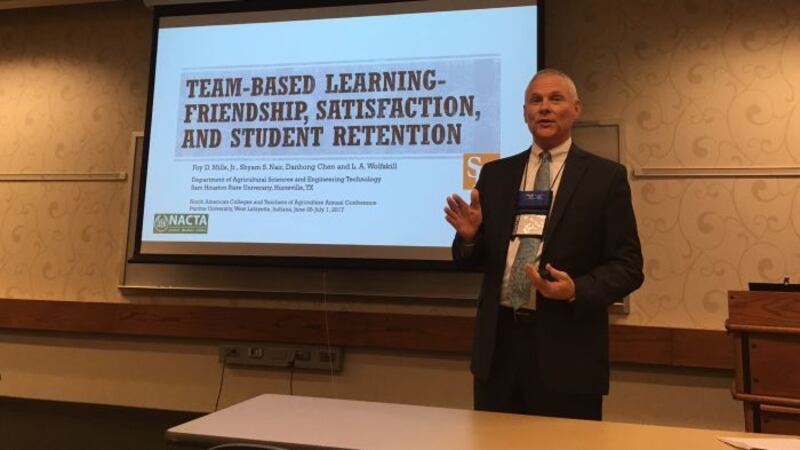 Updated: Feb. 21, 2018 at 5:33 PM CST
Provided by LCU
Lubbock Christian University President Tim Perrin is pleased to announce the appointment of Dr. Foy Mills, Jr. as the next provost and chief academic officer at LCU, effective June 1, 2018.
Dr. Mills is an alumnus of LCU, having graduated summa cum laude in 1980 with a degree in agriculture business. He earned his Ph.D. from Texas Tech University in agricultural economics in 1987 and has more than three decades of experience in higher education. Dr. Mills started his career in the academy at LCU, and he now returns to his alma mater to take on this vital leadership role.
"I am honored and humbled to be asked to serve the faculty and students of LCU as their provost," stated Dr. Mills. "Never in my wildest imagination would I have dreamed when I arrived on the campus as a freshman in the fall of 1977 that I would one day be asked to serve as leader of academic programs at my alma mater. My desire is to bring the rich experiences of my professional career to help shape the academic future of LCU, while respecting its past."
Dr. Mills currently serves as professor and program leader of agribusiness at Sam Houston State University. From 1989-2012, he was a member of the faculty at Abilene Christian University, including ten years as chair of the department of agricultural and environmental sciences. He holds leadership/consultative roles in the U.S. and international peanut industry. Dr. Mills has an impressive record of success as a teacher, scholar, and academic leader.
"I'm thrilled to welcome Dr. Mills back to LCU," commented President Perrin. "Dr. Mills' significant experience in Christian higher education, his strong academic and professional preparation, and his deep love for LCU and her mission have uniquely prepared him for this opportunity."
Dr. Mills will be stepping into the role of provost and chief academic officer following Dr. Rod Blackwood, who has served in that position since 1999. Dr. Blackwood's leadership has been key in the expansion of numerous bachelor's and master's degree offerings and programs across all disciplines. His influence created an environment for continuous improvement and innovation in LCU academics, and he has been integral in the development of the university's diverse academic online presence.
Dr. Blackwood will continue to serve the university as a distinguished professor in the B. Ward Lane College of Professional Studies.
President Perrin said, "For two decades, Dr. Blackwood has provided outstanding leadership to LCU's academic enterprise, presiding over a period of sustained growth and development. I give thanks for his faithful and dedicated service. The future is brighter because of Dr. Blackwood's leadership. "
Foy is married to Mitzi who is also a graduate of LCU. They have two daughters, Lindsey (Mills) Kennedy an LCU alumna, and Whitney Mills Kasinger, and they have six grandchildren.