Dallas couple claims discrimination after Olton obituary edit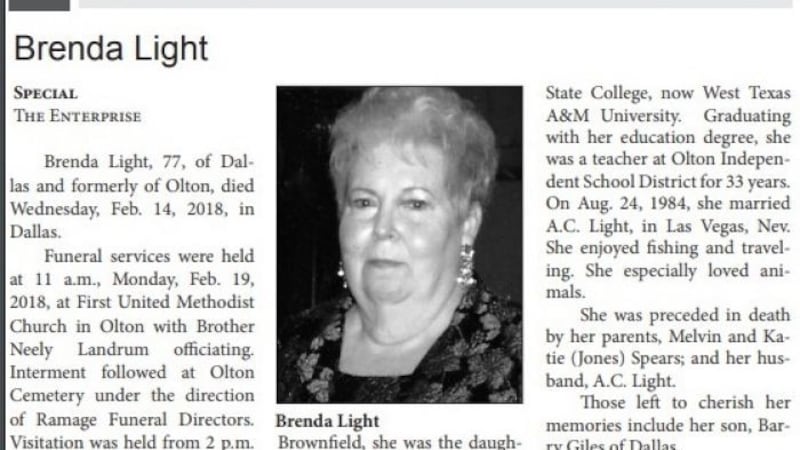 Updated: Mar. 19, 2018 at 11:05 PM CDT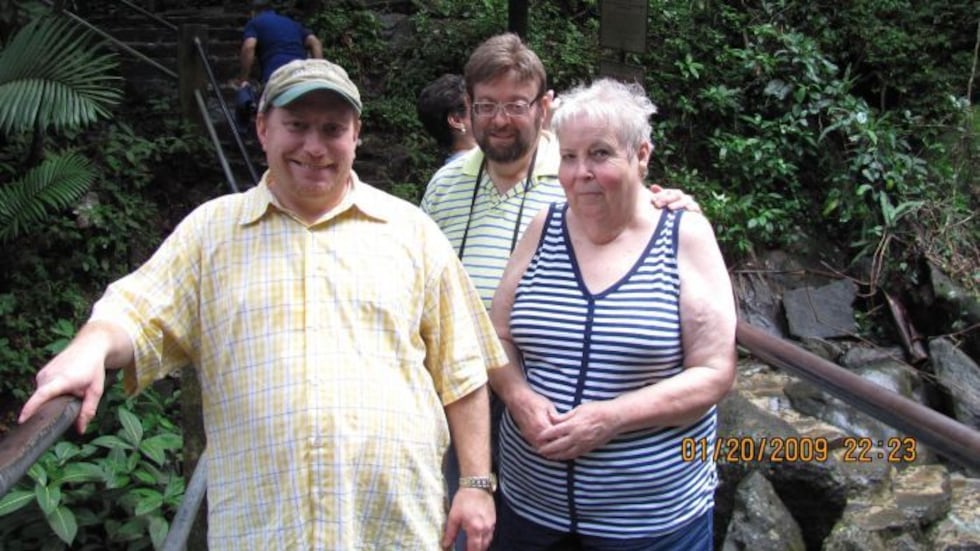 OLTON, TX (KCBD) - A same-sex couple from Dallas believes they were subject to discrimination by the Olton Enterprise.
Brenda Light passed away from a fall in mid-February. On Feb. 23, the newspaper published an obituary for Light, a former resident of Olton, but left out one key detail.
The obituary was originally submitted including both Light's son Barry Giles, and his partner John Gambill, but the obit was edited to remove Gambill and any reference to a same-sex partner.
KCBD obtained a written statement from the Olton Enterprise owner, Phillip Hamilton.
"As such, it is his religious conviction that a male cannot have a husband. It is also his belief that to publish anything contrary to God's Word on this issue would be to publish something in the newspaper that is not true. As an advocate of the high journalistic standards, Mr. Hamilton strives to not publish anything false in the newspaper."
Mr. Hamilton also serves as a publisher and editor for the Enterprise and was the one who made the edit. Hamilton explained the reasoning behind the edit, and addressed any possible litigation.
"When the US. Supreme Court decided in Obergefell v. Hodges that same-sex couples have a right to marry, many in the newspaper industry were left wondering whether a newspaper may decline to publish wedding announcements or obituary information that includes references to same-sex couples. The Obergefell v. Hodges opinion and relevant First Amendment case law make it clear that the answer is yes."
During a FaceTime interview, Barry Giles told KCBD that Gambill was not only an important part of his life, but of Light's life as well.
"There's this religious freedom stuff going on in the United States, but this is really different because it's actually someone's obituary. It's really about my mother and John has been her son-in-law for 31 years. To have him just completely left out, it was unbelievable."
Copyright 2018 KCBD. All rights reserved.