Rosendo Rodriguez, confessed killer of Summer Baldwin, Joanna Rogers, executed in Huntsville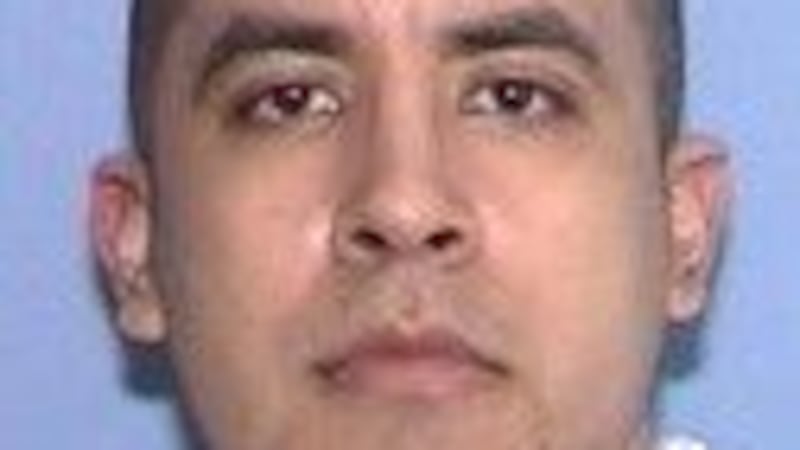 Published: Mar. 27, 2018 at 3:42 PM CDT
|
Updated: Mar. 27, 2018 at 11:04 PM CDT
LUBBOCK, TX (KCBD) - Rosendo Rodriguez III, the man who confessed to two Lubbock murders, was executed in Huntsville Tuesday night.
Rodriguez confessed to killing 29-year-old Summer Baldwin in 2005.
As part of a plea deal, Rodriguez also confessed to killing 16-year-old Joanna Rogers in May 2004.
Their bodies were discovered stuffed in suitcases in the Lubbock landfill.
Rodriguez ended up withdrawing his guilty plea, so the state put the death penalty back on the table.
During the 2008 trial, the state called forward a handful of women who claimed Rodriguez had sexually assaulted them.
"He deserves the death sentence because both the girls we know he murdered and all the girls he raped and who knows if there are others," said Uvah Robak, Baldwin's mother.
Robak not only lost her only child, but her unborn grandchild as well; Baldwin was pregnant.
It took the jury less than three hours to find Rodriguez guilty of murder.
He was sentenced to death.
The victims' families and Rodriguez's family traveled to Huntsville to witness Rodriguez's execution.
Rodriguez looked at his loved ones through the glass from the death chamber and mouthed, "I love you."
He never looked into the room where the victims' families sat.
The Rogers family sat next to Baldwin's family on the front row, surrounded by loved ones and Lubbock law enforcement who made the trip.
Rodriguez began his last statement at 6:17 p.m. and spoke for seven minutes, but never apologized for the deaths of Rogers or Baldwin.
"He wasn't a bit sorry. He didn't care. He was only interested in himself and he is a sociopath," said Joe Bill Rogers, Joanna's father.
Instead, Rodriguez used his last words to ask people to write to those on death row, saying people had a biblical duty to visit those in prison.
He also brought up the civil lawsuit against Lubbock County and the medical examiner's office, arguments cited in his appeals that were denied.
Rodriguez then called on the FBI to investigate Lubbock County and the district attorney.
He went on to say, "The state my have my body, but not my soul."
Rodriguez also asked for the boycott of Texas businesses in an effort to press the state to abolish the death penalty.
Rodriguez began to show emotion, tearing up as he said, "With the Lord into your hands I commend my spirit. I have fought the good fight. I ran the race. I have accomplished what God intended me to do. Warden, I am ready to join my father."
Rodriguez then turned his face toward his family and began to sing the words "Here I go."
Rodriguez was pronounced dead at 6:46 p.m.
"It's not a pleasant thing, but it's a thing that finalizes the journey we have been on," said Joe Bill.
These families will forever be connected through their daughter's gruesome murders.
While both families say Rodriguez's death has not brought closure, they are thankful for the men and women who found their daughters and the man responsible for their deaths.
Copyright 2018 KCBD. All rights reserved.