Wildlife photographer finds Lubbock playa lakes littered with trash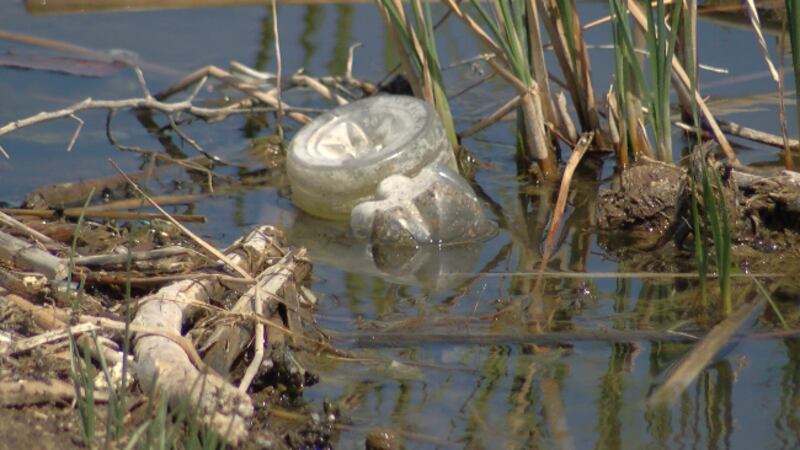 Updated: Apr. 26, 2018 at 8:46 PM CDT
LUBBOCK, TX (KCBD) - The weather is heating and that means more of us will be heading outside. That's what one local photographer was doing at Dunbar Historical Lake when he came across an ugly sight at Lake 6, trash all over the lake.
Danny Hancock has been a conservation wildlife photographer for as long as he can remember.
"I've been doing photography since the 5th grade, but I do it because I like to photograph beautiful things and to me the most beautiful thing is wildlife," Hancock said. "Especially birds, so whenever I get a chance I come out to places like this."
He likes to make his way out to parks and lakes to do what he loves, but this time it was different.
"I saw the green heron fly and land proxy here so I slowly walked over and I started to photograph it, but there was just so much trash and I couldn't get away from it," Hancock said.
Plastic bottles, empty cans, and other trash dot the lake and surrounding grass.
"It really mad me sad and made me angry. It made me sick to my stomach to see," he said. "I went home and went post processing the photo. I wanted to crop it to just show the head of the bird, then I said there's a story to be told."
Danny brought us his story and now he's asking for help.
"One thing they can do is have more trash receptacles for people to throw out their trash and dispose of their waste," Hancock said.
KCBD contacted the City of Lubbock Parks and Recreation for a statement on the litter.
Park Operations Manager Ronny Gallagher sent us this:
"The litter in our parks and along the Canyon Lake system is an ongoing maintenance issue for City Parks and we take action with the litter by using both city employees and several trusties from the Lubbock County Working Inmate Program to gather and dispose of the collected litter."
Copyright 2018 KCBD. All rights reserved.