Man involved in deadly Easter crash arrested on warrant for stolen vehicle, stolen firearm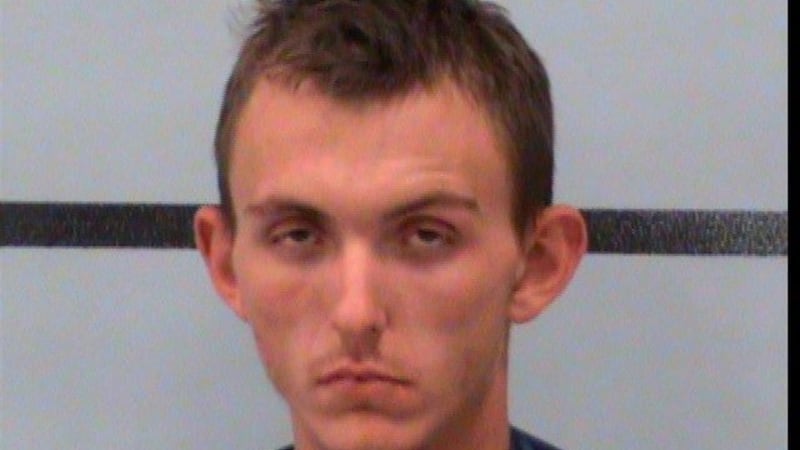 Published: Apr. 27, 2018 at 12:11 PM CDT
|
Updated: Apr. 27, 2018 at 12:52 PM CDT
LUBBOCK, TX (KCBD) - A man involved in a deadly crash on Easter Sunday this year has been arrested on charges of unauthorized use of a motor vehicle and theft of a firearm.
Around 10:20 a.m. on Sunday, April 1, 2018, police received several calls about a crash on 19th Street and Vicksburg Ave. When officers arrived on the scene, they found two pickups had collided.
The driver of a Chevrolet Silverado pickup truck, 80-year-old Jack Rudolph Wages, was pronounced deceased at the scene. The driver of a Chevrolet Avalanche pickup truck, 22-year-old Douglas Dean Sowell, was transported to UMC with serious, but non-life threatening injuries.
No charges have been filed in the crash, however, the investigator did send the case over to the DA's office for further review.
On April 25, around 10:15 p.m., officers were called to the 2100 block of 68th Street to check on 22-year-old Sowell. When the officer ran his information, he found Sowell had an outstanding warrant related to a stolen vehicle on April 16.
During that investigation, officers found a firearm that had been reported stolen earlier in the day during an assault.
Sowell was arrested on the outstanding warrant for unauthorized use of a motor vehicle and for theft of a firearm.
The case remains under investigation.
Copyright 2018 KCBD. All rights reserved.