Tim Tadlock bobbleheads are ready; here's how to get one
Updated: May. 4, 2018 at 5:21 PM CDT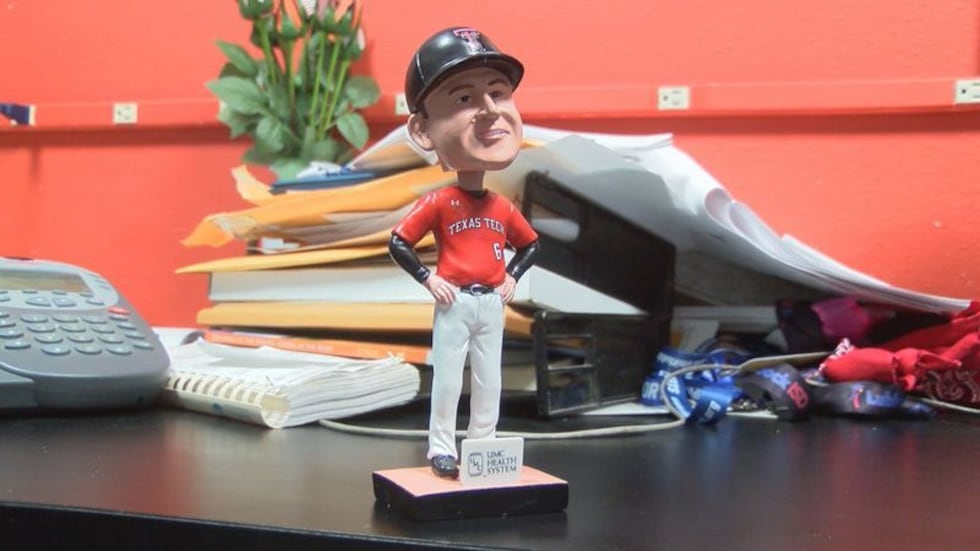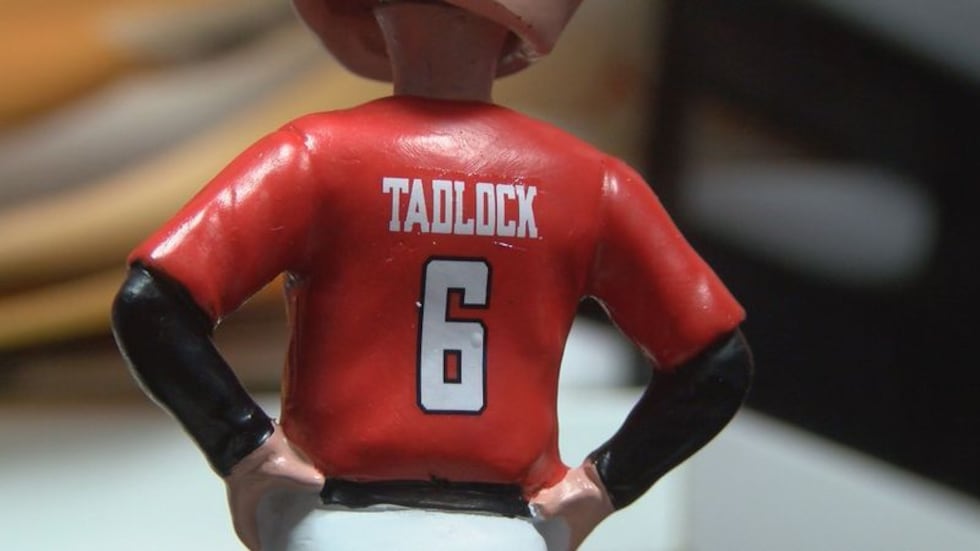 LUBBOCK, TX (KCBD) - The first 1,700 fans to Saturday's sold out Red Raider baseball game with Texas at Rip Griffin Park will receive a Tim Tadlock bobblehead doll courtesy of UMC Health System.
What does Red Raider Coach Tim Tadlock think about his bobble likeness?
"I have seen it. I don't even know what to say about it. I really don't. They handed out the jerseys last week and we didn't play so well. Maybe I need to talk to marketing and maybe start doing a J-Bob bobblehead (assistant coach J-Bob Thomas) or something."
It'll be a cool keepsake for fans to have a bobblehead of Tadlock, who's led the Red Raiders to two College World Series appearances. When pressed about how accurate his bobblehead looks, Tadlock bobbled at answering.
"I don't want to be critical...a bobblehead. I mean how do you make a bobblehead look like somebody? I mean really. Has any ever  looked like somebody? That'd be even a better question."
Tadlock says he doesn't even have one of his bobbleheads.
"No I don't have one. I'm sure someone is throwing darts at it somewhere."
Get to the game early Saturday as only 1,700 are available.
Copyright 2018 KCBD. All rights reserved.