Lubbock restaurant owner apologizes after outrage over dress code sign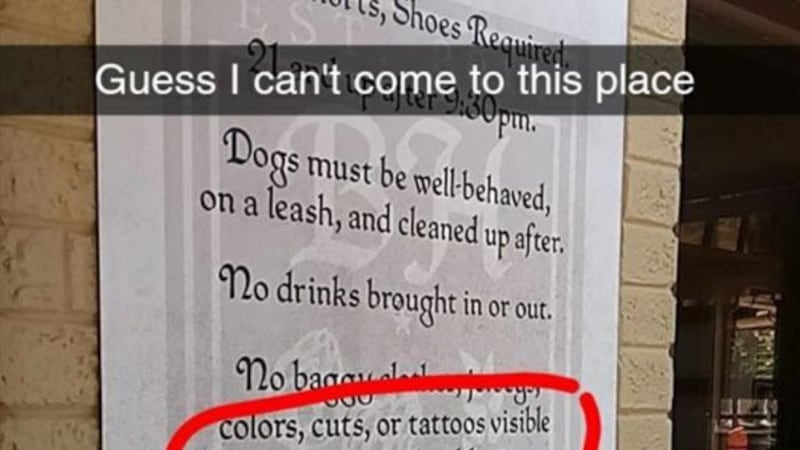 Updated: May. 16, 2018 at 9:33 PM CDT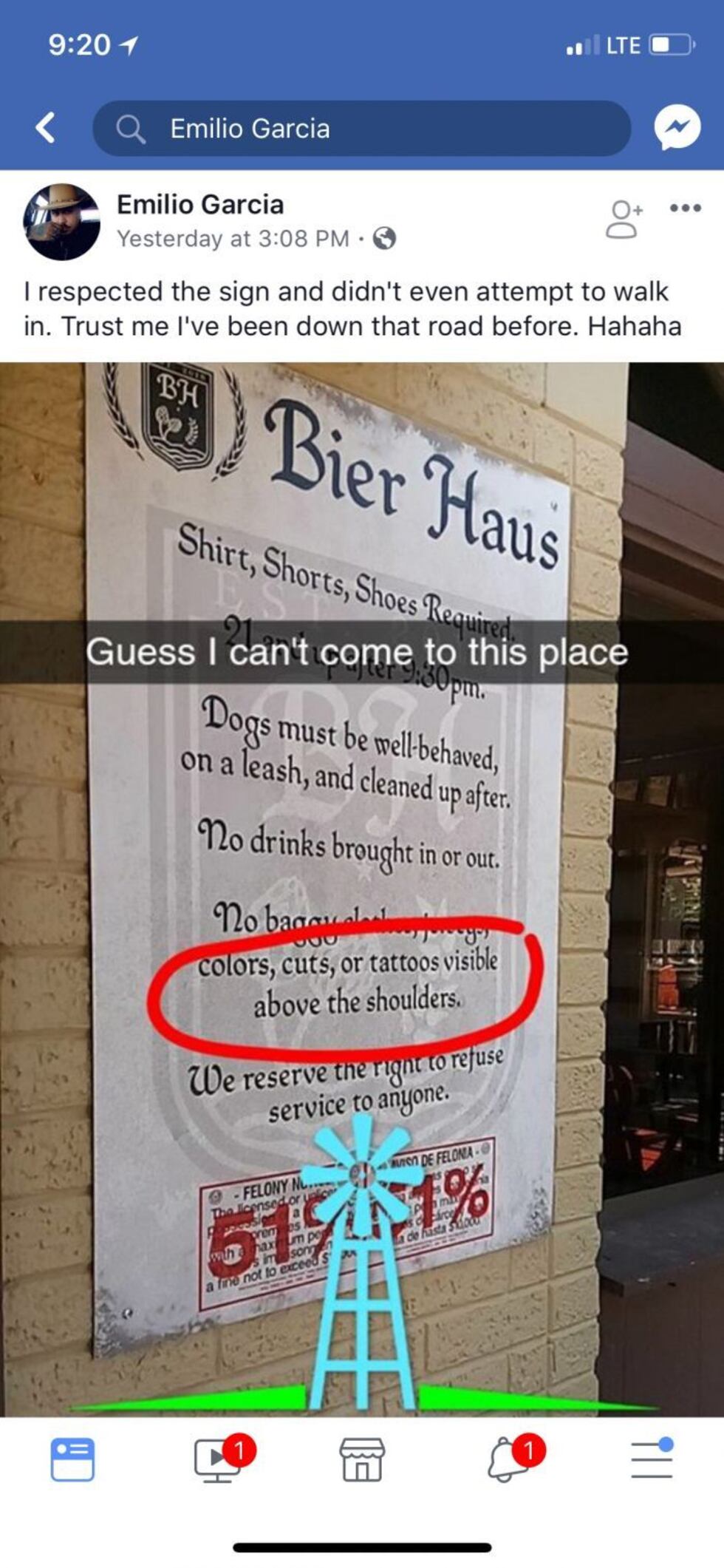 LUBBOCK COUNTY, TX (KCBD) - The owner of the Bier Haus is apologizing after a sign he posted at the front of his restaurant sparked criticism.
Tommy Bonner opened the Bier Haus last week and posted a sign listing the rules and dress code.
A rule specifically addressing tattoos had patrons immediately taking to social media to criticize the restaurant.
The sign, which has since been removed, read "No baggy clothes, jerseys, colors, cuts, or tattoos visible above the shoulders."
When people upset about the rule began leaving bad reviews on the Bier Haus Facebook page, Bonner responded by writing in part, "When new bars and restaurants open, many times gangs will try to set up shop at these establishments and make it their territory and sell illegal substances. Typically these patrons have identifying tattoos on their bodies that show what gangs they are part of."
That response led to dozens of comments.
One read, "My face tattoos have nothing to do with the kind of customer I am."
Bonner tells KCBD the goal of Bier Haus Lubbock is to offer a unique experience while protecting customers.
He said the tattoo policy was originally created based on previous experiences in other cities.
"In retrospect, it did not give the people of Lubbock a chance. Instead, the policy was based on negative stereotypes which do not represent diversity of individuals with tattoos, visible or not. We deeply regret offending the great people of Lubbock, especially those with tattoos," Bonner said.
Bonner has since removed the sign and the policy.
"We look forward to offering the local community a unique upscale beer house experience. We hope Lubbockites can look beyond our mistake and join us for a cold beer and excellent food," Bonner said.
Copyright 2018 KCBD. All rights reserved.